Highest and Lowest Calories in Summer Fair Foods
Highest and Lowest Calorie Foods at the Fair
Hooray for Ferris wheels and funnel cake! As a kid, who didn't love eating an entire bag of cotton candy and then riding the Tilt-a-Whirl eight times in a row? Whether you're visiting the fair this Summer with your own kids or to bring out the kid in you, you'll probably want to know which foods are calorie bombs and which you can feel good about indulging in.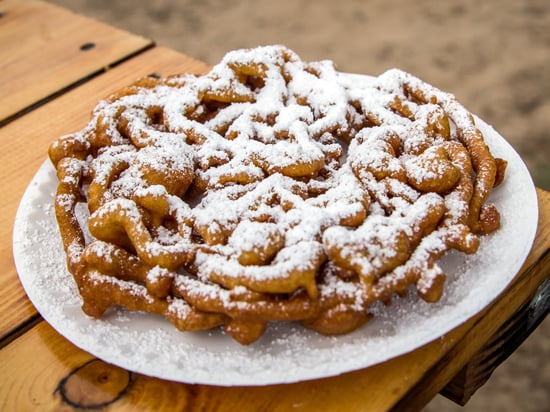 Highest-Calorie Fair Foods
Nachos with cheese (nine-inch plate): 860 calories
Chili fries (10 ounces): 700 calories
Funnel cake: 760 calories
Cheese steak sandwich: 690 calories
Personal cheese pizza (seven-inch): 670 calories
Cheese fries (10 ounces): 645 calories
Onion rings (six): 620 calories
Seasoned curly fries (seven ounces): 620 calories
Footlong hot dog with bun and ketchup: 470 calories
Deep-fried Snickers: 445 calories
Deep-fried Twinkie: 420 calories
To see what foods are under 400 calories, keep reading.
Lowest-Calorie Fair Foods
Soft pretzel: 340 calories
One cup of vanilla soft serve (200) in a cone (30) with rainbow sprinkles (20): 250 calories
Cotton candy: 220 calories
Churro: 210 calories
Candy apple with nuts: 190 calories
Snow cone (made with two ounces of syrup): 170 calories
Small kettle corn: 120 calories
Will knowing the calorie amounts of these decadent foods prevent you from enjoying them?