Hilaria Baldwin Healthy Diet
The 4 Healthy Staples Hilaria Baldwin Always Has in Her Fridge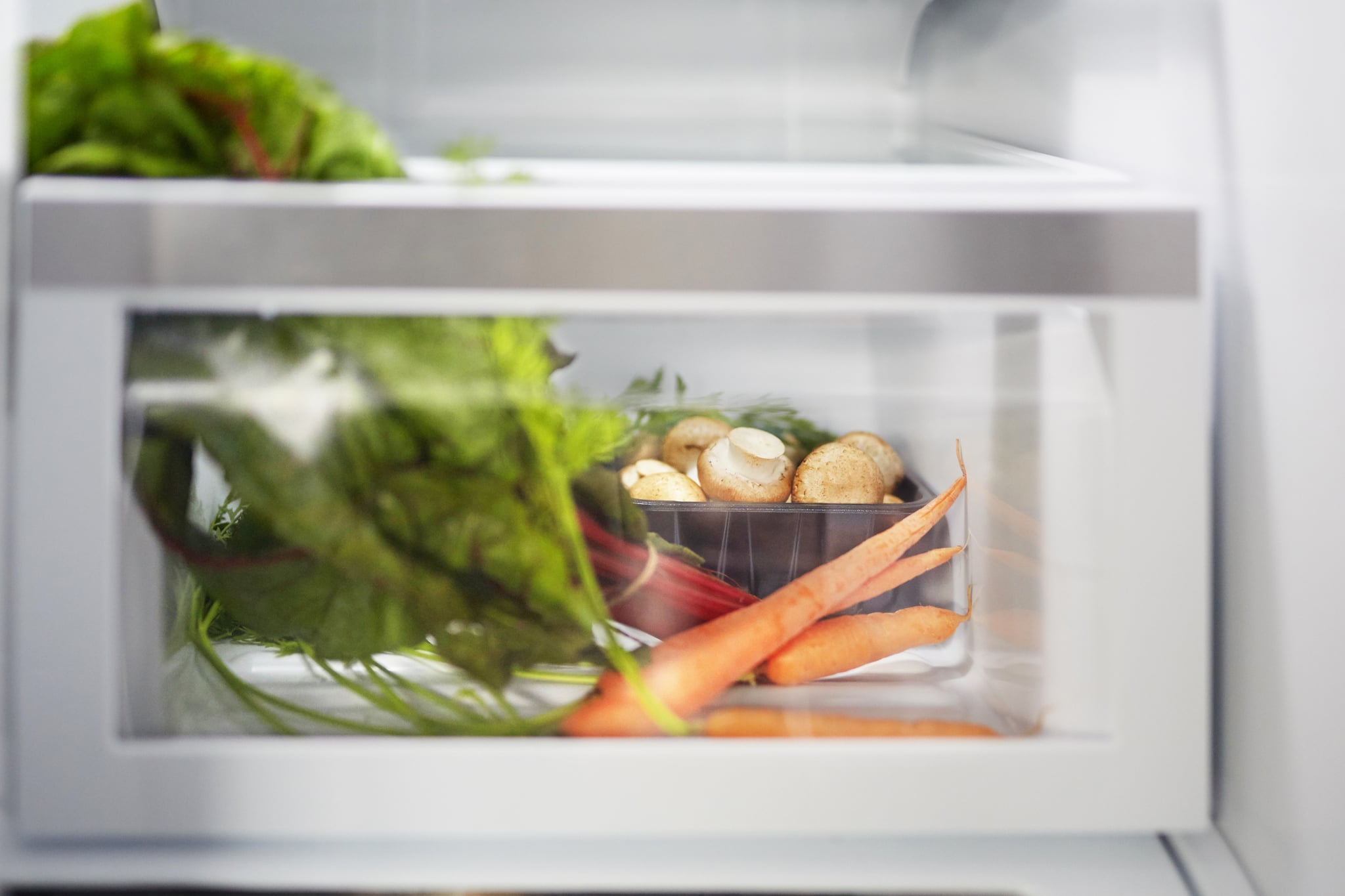 With three children all under the age of three (little Carmen is just over 3 years old, Rafael is 1, and Leo is a newborn!), a packed schedule as an author and business woman, and barely enough time to get in a yoga practice while the babies are napping, Hilaria Baldwin has to make sure she's fueling her body with exactly the right foods — and in the most efficient way possible.
The hardworking mother and yogi is launching her new book (full of healthy recipes!), The Living Clearly Method: 5 Principles for a Fit Body, Healthy Mind & Joyful Life. And despite how crazy she told POPSUGAR her day-to-day might be, she really does seem to have it all together. She's happy, on the move, and so fit and healthy.
So of course, we had to know what she's been eating and what she always has on hand. The organized list-maker has a solid method, with four staples, for her go-to meal: quinoa bowls. "Life is so busy, so to have things cooked and ready to go for a few days — but still have the food be different — is so important. I always have quinoa bowls!"
Her meal prepping tactic is super simple and easy to implement. "It's just like making a salad!" she said. Here's what she always has on hand no matter what:
Cooked quinoa: The foundation for her staple meal, Hilaria cooks up batches of quinoa to have in her refrigerator.
Proteins: Hilaria makes bowls with chicken, fish, and tofu — also meal prepped and ready-to-go-for mix-and-match bowls.
Veggies: She told us that she always has different veggies, but she also really loves sweet potatoes and lentils to throw in there, too. This creates the perfectly balanced bowl with healthy starches and fiber.
Healthy dressing: And she makes it herself! Finish the quinoa bowl off with a flavorful dressing (with purposeful ingredients, of course) to keep things fresh and different. Her favorite dressing is a "chamomile, honey, and lavender dressing" that she says is "perfect for letting go" of stress and anxiousness, or "anything you don't need anymore." She loves bringing the healing properties of lavender into her food as a way to calm down.
This method of meal prep is something we can all have on hand — cooked quinoa and protein, prepped veggies, and a healthy dressing. They're all so easy to make and prepare to keep in the fridge throughout the week, and it's a surefire way to meal prep without getting bored.
Image Source: POPSUGAR Photography / Sheila Gim