Hilary Swank Talks Holiday Weight Gain and Elastic Waistbands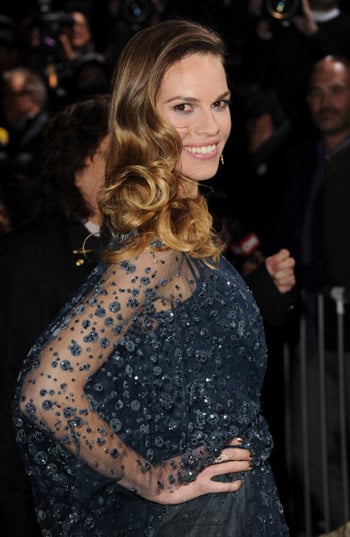 Once Oct. 31 rolls around and not until the last day of the year, Hilary Swank isn't one to turn away scale-tipping holiday foods. Her secret to staying slim during the holiday season is no secret at all, because she tells Us Weekly:
"Eat away! Starting on Halloween, all the way through New Year's, I'm eating. That's why elastic waistbands are a must. So that you can eat a lot and let it stretch a little bit. You've got to have the elastic, and I think sparkles are always good for the holidays."
With all the high-calorie goodies and festive frothy drinks, it's hard to resist temptation, so I give in a little, too. When it comes to all the holiday fare, do you take it all in (heck, it's only one time of the year, right?) or do you strictly stay on track with healthy eating?