Hot Vegetarian Weeknight Dinners
3 Warming Dinners Where Vegetables Are the Star
When days get shorter and chillier, a salad, no matter how delicious, can be last on your list for dinner. Instead, dark evenings call for comfort foods. If you're in the mood for something meatless, here are three warm meals where vegetables are the star.
Mushroom and Apple Quinoa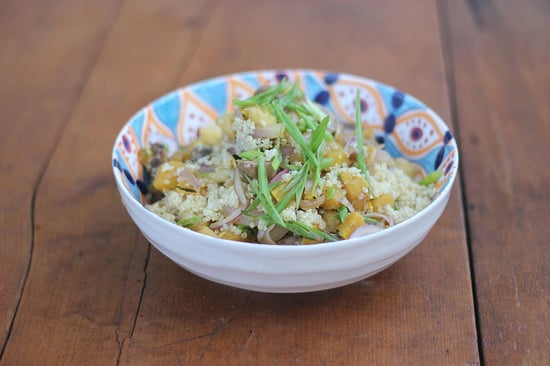 This mushroom and apple quinoa is a quick weeknight dinner that only requires one pot. The mixture of squash, apples, mushrooms, and brightly flavored quinoa is both comforting and filling.
Cheesy Baked Butternut Squash Casserole

You can bake the butternut squash in this cheesy baked butternut squash casserole beforehand to decrease cooking time, but using raw squash cubes adds 10-15 minutes of sautéing time. With the addition of broccoli, cauliflower, and onion (and a generous helping of cheese), this casserole makes for a satisfying Fall meal.
Read on for one more filling warm vegetarian dinner.
Broccoli Tarts

Fancy up your weeknight meal with these quiche-like broccoli feta tarts. They look cute as minis, but you can also make the almond flour crust larger and serve as a main.