How to Add Flavor to Healthy Foods
The Flavor Factor: Amp Up Healthy Dishes With Spice
There is nothing bland about healthy cooking. But if a balanced diet is a new part of your life, then the wrong oils, piles of cheese, and unnecessary sugar and salt have to go. Instead of covering up your ingredients, finding substitutes that highlight the natural flavors of your ingredients will help you reach weight-loss goals while also keeping you satisfied.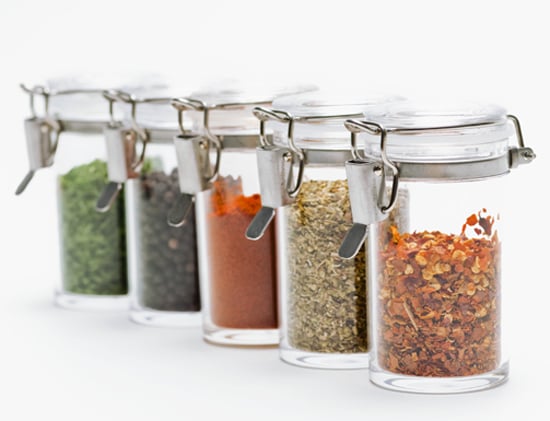 During the colder months, try to choose spices that promote internal heat. A dash of red pepper flakes or hot sauce to a meal can help kick up metabolism and boost endorphin levels. For those who aren't fans of a spicy sensation, don't fret; there are plenty of other spices that fit the wintry season! Even something as common as cinnamon has been linked to helping lower blood sugar levels, and it probably has a home in your cabinet already.
Are you getting serious about your health this year? If a trip to Mexico, a Vitamix, and a ton of new gear sweetens the deal, then enter our Get Fit For 2013 Giveaway for the chance to win. You'll receive quick healthy living tips — just like this one — delivered directly to your inbox.