How to Avoid Overeating
Healthy Eating Tip: Use Overeating as a Learning Experience
Remember when Kate Moss shared her food motto, "nothing tastes as good as skinny feels"? Well, I've been trying to live by a healthier version of this philosophy: nothing tastes as good as not overeating feels. Every time I eat so much that I feel grossly full (often on holidays or when dining out), I am reminded how much I don't like the feeling of being stuffed.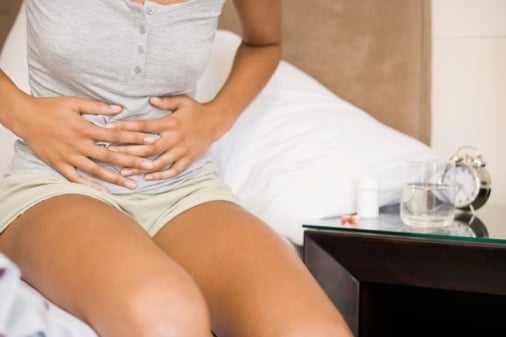 I find myself thinking, "Did that food really taste so good that it's worth feeling so yucky now?" Almost always, the answer is no. Instead, I wish I'd eaten more slowly, noted when I was full, and packed up the leftovers to enjoy later. Plus, after reading The End of Overeating, I learned that our brains are programmed to crave more fatty, salty, and high sugar foods, so I'm determined to break the cycle.
Overeating is bound to happen sometimes, but when you do overeat, don't beat yourself up over it. Just look at it as a learning experience, a helpful reminder to stop eating when you're full.