How to Avoid Overeating at BBQs
Speak Up: How Do You Avoid Overeating at Barbecues?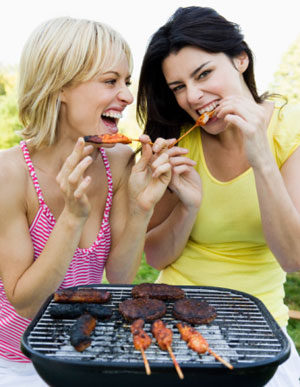 What is it about BBQ food that is so enticing? Juicy burgers smothered in melted cheese, savory ribs, warm and sweet corn on the cob, and creamy potato salad are hard to resist. Of course you've got to wash all that delicious food down with a few refreshing Coronas or margaritas. Since I want to try every little tasty morsel, it's hard to avoid ending up stuffed and immobile on a folding lawn chair (with another beer in hand, of course). Overeating at one BBQ is fine, but if you're like me, your Summer will be chock-full of many BBQs. We could all use some healthy tips to arm ourselves with at our next grilling party, so tell us, how do you avoid stuffing yourself silly?