How to Avoid Weekend Weight Gain
Tips and Tricks For Avoiding Weekend Weight Gain
When Friday rolls around, my weekend begins. I often celebrate by having friends come over for dinner or meeting them for a bite to eat. It's a great way to unwind from the busy week, but constantly letting loose on the weekends also means you might need to buy looser pants! Here are some tips for enjoying the weekend without derailing your diet.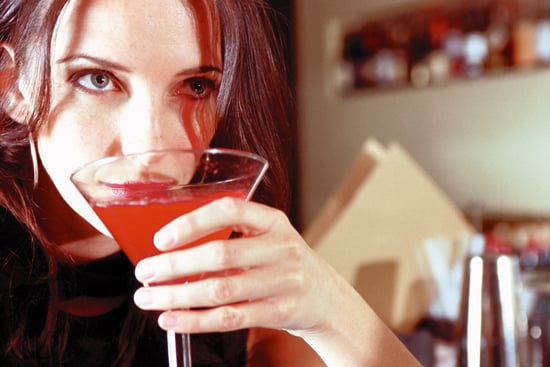 Weigh yourself twice a week — either Friday and Monday a.m. or Thursday and Monday a.m. There's nothing better to keep you on track than knowing that you have to face the scale come Monday morning.
Eat healthy throughout the day if you know you'll be splurging at night. Focus on eating meals that are packed with fruits, veggies, whole grains, and lean proteins. Then you can feel good about going overboard for dinner.
Don't starve yourself to save calories for later. It'll not only mess up your metabolism, but by dinner time, that famished feeling will likely cause you to eat more than you would if you weren't starving.
Have a healthy snack before heading to a big brunch or dinner. It'll take the edge off your hunger.
Know what you're going to order before you go out to eat. That way you're less tempted by the plethora of choices.
Limit the martinis and cosmos. Alcohol is a diet double-whammy; it's not only rich in calories itself, but it also reduces inhibitions and increases appetite. So stick to the one-drink-a-day rule.
When out to dinner, send the bread basket back. There's no need to fill up on carbs, and if the basket is in front of you, it makes it harder to resist.
Order soup or salad to start, but wait to order the rest of your meal. After you've finished, order your entrée. Chances are, you'll order much less than you would if you ordered all at once.
Split an entrée with a friend, or wrap up half your meal before you even start eating. If food is on your plate, you're more likely to eat it.
Go for a bed of greens or side of veggies if your meal is usually served with pasta. Or if your hamburger comes with fries, substitute a salad, steamed spinach, or grilled veggies instead.
Pack healthy snacks or lunches if you're going to be out of the house all day so you don't have to rely on food court and concession stand choices.
Do one long workout. Go on a half day hike or bike ride, take a yoga workshop, or go for a long jog, and you'll burn so many calories that you can feel good about splurging later.
If you need to cheat on the weekend, plan what and when you're going to cheat, enjoy it, then get back on track. One indiscretion won't set you back — but a weekend of multiple indulgences might.