How Bethenny Frankel Lost Baby Weight in Three Weeks
Three Weeks After Birth of Bryn, Bethenny Frankel Has a Waist
New momma Bethenny Frankel has always taken care of her body through diet and exercise, so it's no surprise that she's already lost 29 of the 35 pounds she gained while pregnant. Just three weeks after an early C-section delivery of her baby girl Bryn on May 8, she's sporting a size 4 bathing suit.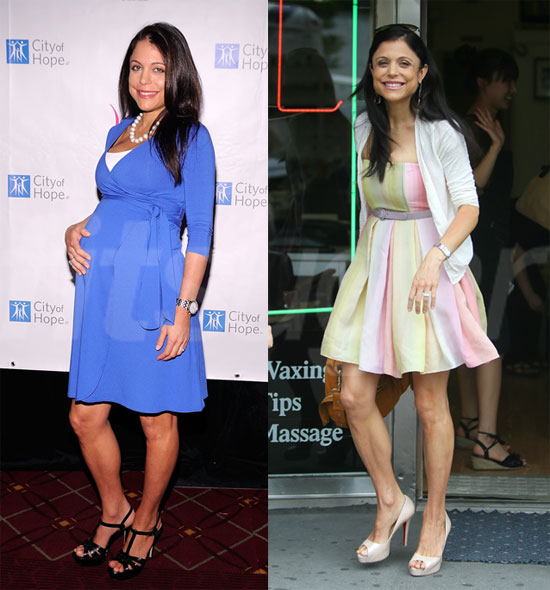 Bethenny tells Us Weekly, "I don't believe in diets," and has naturally lost the weight by walking 30 minutes a day. While most doctors recommend waiting six to eight weeks before returning to moderate exercise, gentle walking encourages healing and helps prevent complications such as blood clots. Eating a low-fat diet was also key in dropping the baby weight. A typical day of eating for Bethenny includes: muffin and fruit for breakfast, a veggie sandwich and soup at lunch, and BBQ chicken and half a sweet potato for dinner.
The 39-year-old Housewife of NYC stayed active throughout her entire pregnancy, alternating between yoga and 45-minute walks three times a week. Portion control also played a huge role and her healthy vegetarian diet. Although the private chef and author of Naturally Thin and The Skinnygirl Dish has said goodbye to most of her baby weight, she says, "I'm still wearing maternity clothes because they're comfortable."