How to Boost Your Vitamin D Levels
How to Give Your Vitamin D Levels a Boost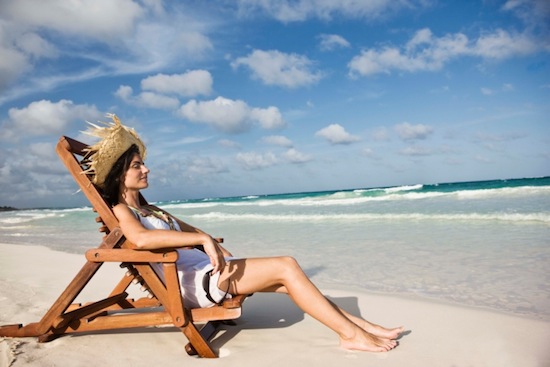 The vitamin that seems to get the most press as of late is vitamin D. If we aren't hearing about how we're deficient in vitamin D, we're reading about the role vitamin D plays in cancer prevention. How much do you know about vitamin D? Could you ace our quiz about this miracle vitamin?
There are various forms of vitamin D, but the two that are most important are vitamin D2 and D3. Vitamin D2 is synthesized by plants, while vitamin D3 is produced by the body when the skin is exposed to ultraviolet-B (UVB) rays from the sun. Vitamin D is crucial in maintaining normal blood levels of calcium and phosphorus and helping to prevent ailments such as osteoporosis, heart disease, breast cancer, and diabetes. Because it's a vital vitamin, here's how to make sure you are getting enough of it.
According to Dr. Andrew Weil, it's actually good to get some sun exposure during the day. He recommends exposing the face and hands to about 10 minutes of direct sunlight daily to naturally boost your vitamin D levels. Adults have a recommended daily intake of 400 to 600 IU (international units) so it's important not to overdo it with supplements. Foods like salmon, mackerel and egg yolks and foods fortified with the vitamin like low-fat milk, orange juice, and soy milk can be a good source of vitamin D, too. Keep in mind that if you expose yourself to some sun and eat a diet rich in vitamin D, you may not need supplementation. But as always, be sure to talk with your doctor first to make sure you don't have a deficiency.