How Not to Be Bored on Long Runs
Don't Dread the Long Run!
When training for my first marathon, I looked forward to long-running days with a mix of dread and excitement. On one hand, it was fun to meet a new challenge of running farther than I'd ever run before, but on the other hand — hours of long, slow running can really get boring! Since I did my long runs solo, I always made sure I had a ridiculously long running playlist to keep me company along with one of these long-running strategies to keep boredom at bay.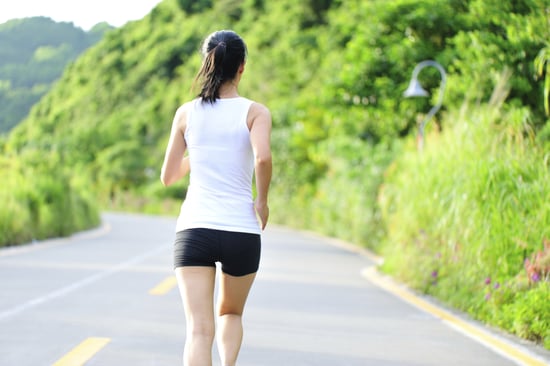 Do a loop: One of my favorite ways to break up a long run is to do a loop — it seems less daunting when you are aiming for a halfway point instead of a far-away finish line.
Have a route rotation: Switching up your running route is important for body and mind — both your brain and your muscles will get bored of the same long-running route if you don't. Go online to research your city for popular running trails so you can challenge your body and see some new sights.
Aim for landmark goals: Even if you're not running for time on your long run, take note of your time when you hit the landmarks you're accustomed to seeing on your route. It can be a little reminder of how much you've accomplished as your training weeks go by.
Be inspired by other runners: Call it inspiration or a little friendly competition, but paying attention to fellow runners can help keep you distracted on your run. Whether you're (secretly) racing against a similarly paced stranger or admiring the running outfit the girl in front of you put together, pay attention to the pack to break up the monotony. Just remember to keep it encouraging, especially if you're already feeling tired or discouraged; positive thinking can go a long way in helping you get to the end of your run.