How to Breathe With Your Diaphragm
Minutes to a Healthier You: A Few Deep Breaths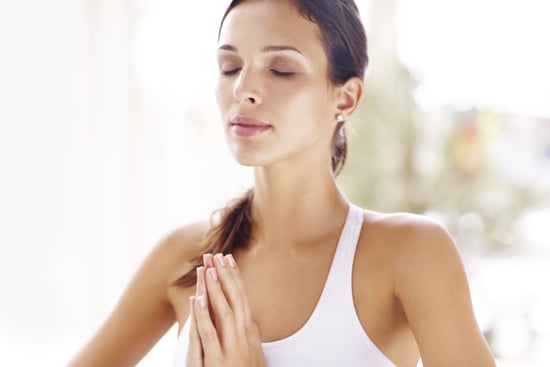 When you need to relax at a moment's notice, just breathe! The next time you start to feel anxious, put this breathing technique that begins with putting your diaphragm into place. Here's how:
Lie on your back on a flat surface — your bed counts!
Place one hand on your stomach, just above your belly button, and the other hand on your chest.
Inhale slowly, making sure that your stomach rises a bit.
Hold your breath for a second.
Slowly exhale, letting your stomach sink back down.
Repeat the steps for a few minutes each time you need to unwind. You'll immediately start to feel more relaxed — no spa appointment necessary!