How to Bring Your Lunch to Work
3 Tips For a Healthy Lunch
When it comes to a healthy and cost-saving lunch, nothing beats bringing your own. But even if you've got the brown-bag lunch routine down, here are a few tips to keep in mind to keep your lunches healthy and satisfying.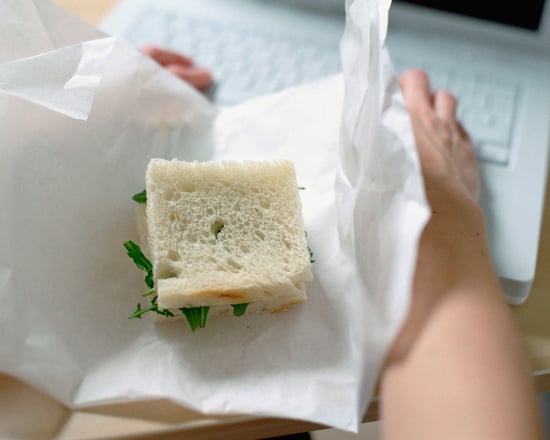 Add a salad: The easiest way to bring lunch to work is to add a heaping portion of greens to leftovers from dinner. Keep a bottle of salad dressing at the office, and even small portions of leftovers become an easy, cheap, meal. Plus, always adding fresh veggies to your meal ensures that you'll get much of the nutrients you need for the day.
Think balanced: A balanced meal is important any time of day but is especially key when you are trying to avoid that afternoon slump. Make sure that your lunch includes enough protein and fiber to keep you full throughout the day. Even though you're opting for home-cooked fare over takeout, keep things healthy by watching portion sizes and nutritional content in your midday meal.
Supplement as necessary: Sometimes I have almost all I need for a healthy lunch, but feel like something's missing. That's when I take a break to spend a couple dollars on something to add to my meal. Whether it's a cup of soup, a piece of fruit, or a few extras from the nearby salad bar, buying something to supplement your lunch is still cheap and helps keep your lunches exciting, especially when you've been eating the same thing over and over again that week.
How do you keep your lunch healthy?