How to Build Endurance to Swim a Mile
Kick-Start: Work Up to Swimming a Mile!
If you've been wanting to swim a mile, rock a triathlon, or have your very own Diana Nyad moment, we're here to help. Although getting your heart rate up on land is completely different than sweating it out in the pool, a combination of the two will have you in the best shape of your life. If you're ready to jump in — after all, Fall is the perfect time for swimming — then keep these tips in mind to complete your first mile. Like with any exercise, it takes time and endurance. Below, you'll find tips and the first workout that will put those intimidating rumors to rest.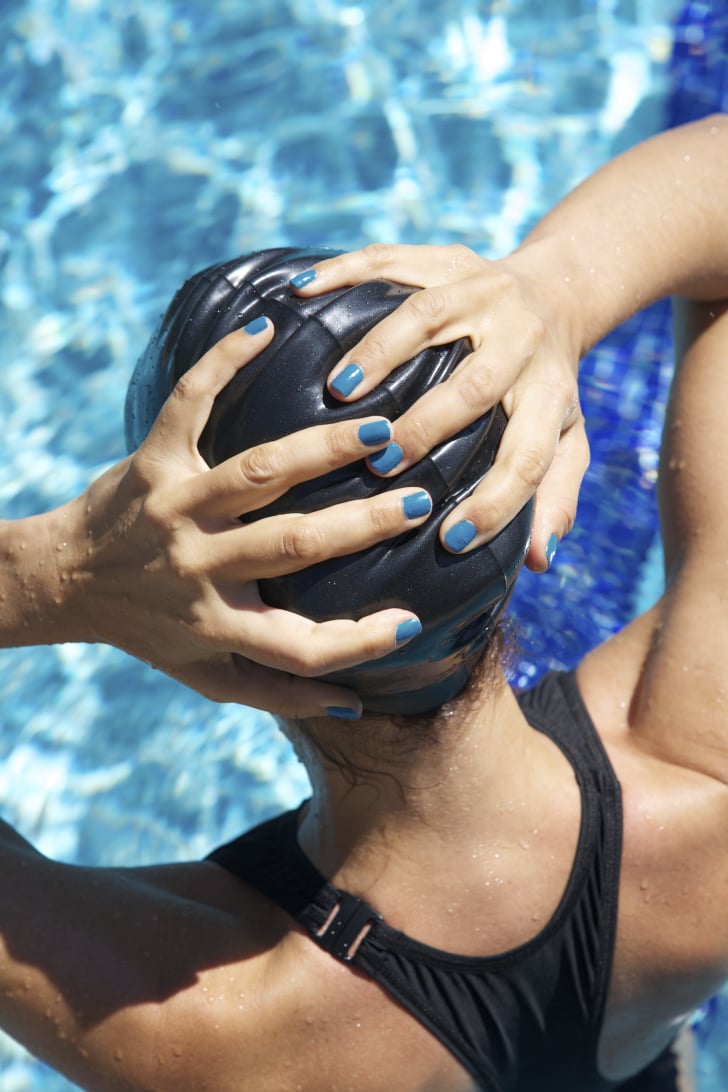 Start Slow
Like any new fitness routine, the key is to start slow. Easing into the pool will not only prevent injury, but also allow you to explore your technique. If you're a swimming newbie, then start by getting comfortable in the water — even splashing around can be a good workout! Then, try swimming three times a week, allowing yourself rest days in between. No need to speed through the initial workouts, either; just keep building. Below is a freestyle workout to begin with, as the weeks pass, continue to increase your yardage, and incorporate other strokes.
Warmup: 200 yards
4 x 50 yards — easy (rest as needed)
Intervals: 200 yards
2 x 100 yards — build speed (rest: 1 minute)
Endurance: 200 yards
1 x 200 yards — moderate (rest as needed)
Warmdown: 100 yards
4 x 25 yards — easy (rest as needed)
Total: 700 yards
Cross-Train
Since swimming is a total-body workout, cross-training will increase your strength and get you up to speed faster. It will also help your other workouts, too! For sculpted swimmer shoulders, start doing this upper-body-focused weight workout. The moves aren't complicated, and you don't need any fancy equipment to work your arms, shoulder, back, and core.
Explore Equipment and Drills
Unlike running, swimming strokes are not comprised of natural movements. To explore the strokes and your body position, use equipment like fins, paddles, and a kickboard. Drills are used to help you become more familiar with your stroke and make changes to your technique. There are a number of common swimming drills that you can try, but feel free to play around and create your own drills.
Take Care
Swimming is not a walk in the park. Because of this, it's important to be mindful of your recovery practices, especially if you're just starting out. Water resistance can be very taxing on your shoulders, meaning it's important to get a good stretch after every swim (a stretch rope can help!). Those myths about serious swimmers and calorie intake aren't false either. One hour of moderate swimming can burn around 500 calories. Be sure to fuel up with a post-workout drink or healthy snack.