How to Build the Right Workout Routine
How to Build the Perfect Workout Routine
If you're starting an exercise routine in the New Year, it can be hard to know exactly how to begin. And all those gym rats determinedly working out can be intimidating when you don't know what you're doing. But having a plan when you start exercising can be a major help when it comes to sticking with it. Here are a few things you need to know to build the perfect workout routine.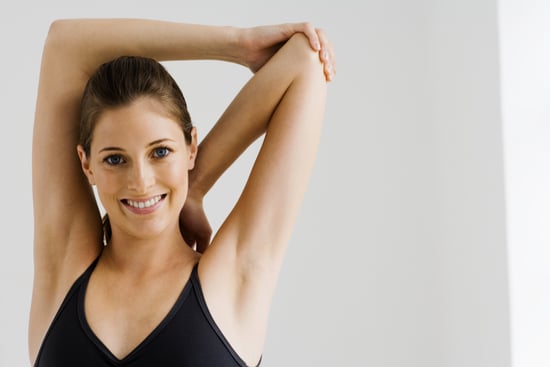 How much time it takes: Whether you're exercising to stay healthy, to lose weight, or just to feel good, you should at least figure out how much you should be exercising so you can set a goal. Most guidelines recommend, for example, getting at least an hour of rigorous exercise a day five times per week if you want to lose weight. Read more about how much exercise you need if you want to lose weight, maintain weight, or just stay healthy.
The cardio/strength training ratio: A complete workout routine includes strength training as well as cardio. Building muscle helps you both speed up your metabolism as well as keep you strong, while you need regular cardio workouts for both blasting pounds and maintaining heart health. If your current workout is cardio-heavy, make sure you devote at least 20 to 30 minutes to strength training twice a week. To help muscles rest and repair, alternate your strength training days with cardio so you're not doing two strength sessions in a row.
Read more after the break.
Morning, noon, or night: There may be pros and cons of working out at different times of the day, but in the end, the only thing that matters is picking a time that's convenient for you so you'll always stick with it. If you're always tired by the end of the day, don't sign up for after-work classes. Pick a time that works for you so you know that you won't skip it.
Pencil in some relaxation: A workout routine shouldn't mean you're sweating it out every day. Make sure you're letting your body rest and recharge by scheduling rest days into your routine. Whether you go for light-intensity exercise or keep a regular massage schedule, here's what you should be doing on your rest day.
Ready to get started? We've got resources for you. Hop on the treadmill with these beginner treadmill workouts, raise your heartbeat with these elliptical workouts for all levels, or watch our video on how to start a strength training routine.