How to Burn 100 Calories Without Sweating
No-Sweat Ways to Burn 100 Calories in 30 Minutes
Sometimes you just don't want to sweat. Or you're so exhausted from the week's workouts that you can't give it your all. You can still burn a decent number of calories with some low-impact activities. Here are a number of no-sweat ways to burn 100 calories in 30 minutes.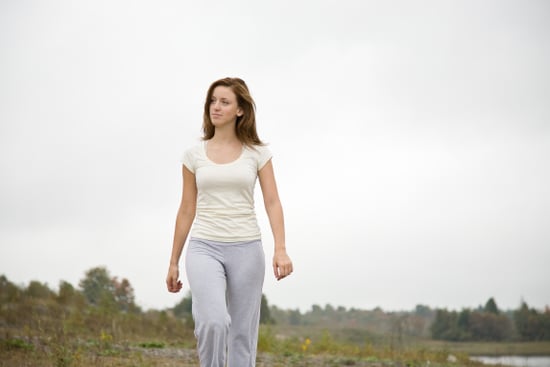 Walking: Stretch your limbs and breathe some fresh air without the hard impact that comes from running. Walking at a leisurely pace (about three miles per hour) will burn 103 calories in 30 minutes.
Pilates: Pilates can definitely make you sweat (staying in Plank position isn't exactly easy), but it's a good option if you aren't in the mood for a heart-pounding workout. A 30-minute beginner Pilates class will help you burn 109 calories.
Read on for two more low-intensity workout ideas.
Biking at a leisurely pace: If a clear day has you dreaming of rolling down your street for a leisurely bike ride (under 11 miles per hour), know that you'll burn 177 calories in just 30 minutes.
Stretching: Sore muscles could use some attention? Pull up your favorite TV show and spend that time stretching your entire body. In 30 minutes, you'll feel relaxed and refreshed, and you'll have burned 117 calories.
*Calories-burned calculations are based on a 130-pound woman.