How to Burn 1,000 Holiday Calories
Avoid Holiday Weight Gain: How to Burn 1,000 Calories
With all the festive beverages, special dinners, and holiday treats, you're bound to overindulge over the holidays, but no need to hit the gym to prevent holiday weight gain. Here are some ways you can burn a total of 1,000 calories if you load your day with these everyday holiday activities.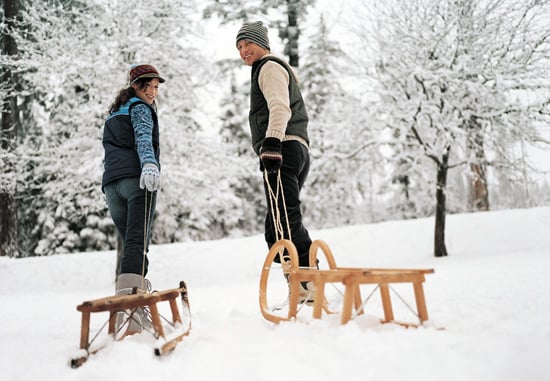 Activity
Time
Calories Burned

Grocery shopping
30

min

70
Packing suitcase and loading car (if traveling)
20 min
52
Walking the dog
15

min

50
Brushing your teeth
2 min
5
Ironing the family's outfits
10 min
22
Calling friends and relatives to wish them "Happy Holidays"
10 min
10
Sledding before lunch
30 min
198
Shoveling driveway using a snow blower before dinner guests arrive
30 min
122
Cleaning the house
45 min
162
Rearranging the furniture
10 min
65
Cooking dinner
30 min
78
Playing piano while the family sings along to Christmas carols
20 min
55
Washing the dishes
15 min
33
Mopping the floor
5 min
22
Playing hide-and-go-seek and other games with the kids
15 min
74
If you fit all that into your day, you'll burn 1,018 calories. Happy holidays!
*Calories burned calculations are based on a 130-pound woman