How to Challenge Your Muscles With Every Workout
Make Your Workout Count: 5 Ways to Feel the Burn
Pushing yourself during a workout can help you see results faster as well as make you that much stronger. Make sure your muscles feel the burn while you exercise with these tips.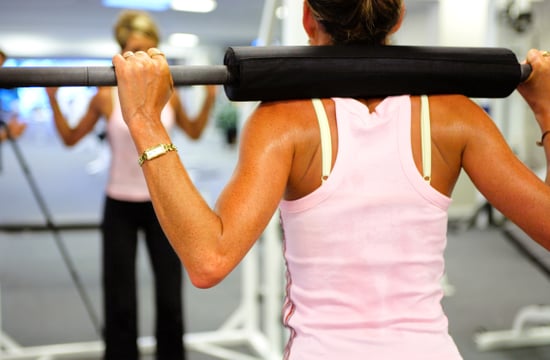 Fuel up correctly: If you are prepping for an intense workout, make sure you fuel up properly beforehand. Eating too much or too little (or the wrong things) can lead to feeling sluggish and crampy before you're even halfway through your workout. Instead of setting yourself up for an abbreviated gym session, read these tips on finding the right pre-workout foods to help set yourself up for a good workout.
Up the intensity: At least some of your workouts should include high-intensity training — not only does it help you burn calories faster, but it also challenges your body to perform better in the long run. If you need some inspiration, try this tabata video workout or these intense cardio ideas for those who hate the treadmill.
Keep reading for more ways to feel the burn.
Go for a little longer: It can be easy to put your workout on autopilot: 30 minutes on the treadmill followed by a few minutes of cooldown before you're out the door and on your way. But if you can add a few more minutes to your workout, you'll burn more calories and also challenge your muscles to endure for longer. If you're looking for even more of a burn, try ending your workout on a high note with these tips.
Try a different exercise: It's good to have a solid routine, but don't let that stop you from trying something new. And it's not just to beat boredom — rotating your workouts helps keep your body balanced so you don't overdevelop muscles or hit a plateau in your training. It will also help you feel the burn in muscles you may not use as much.
Take a class: Just like that extra motivation you get from a personal trainer counting down your reps, taking a fitness class can help to push you while exercising. Class instructors encourage you to persevere just when you feel like giving up, and they teach new moves that will target different muscle groups.