How to Clean Your Desk
Summer Bugs Beware: How to Keep Your Desk Germ-Free
There's nothing worse than having to bail on fun Summer plans because you're feeling under the weather. You may think you're clear just because the weather is warmer, but it's not the case! Summer bugs run rampant through offices all over the country. While eating healthy and keeping active will only help you on your healthy mission, there are definitely some precautions you can take at your workspace to keep things fresh and keep those germs at bay.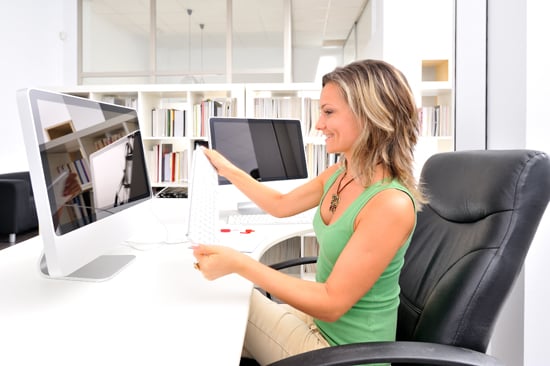 Employ fresh air: One of the biggest contributors to Summer colds is constant AC contact. If you can open some windows to get things flowing, you'll be in way better shape than if your AC is on full blast day in and day out.
Keep your water bottle fresh: We know that drinking water throughout the day helps flush your system, and hopefully you've already made the simple shift to a reusable water bottle. It's easy to forget, but it's integral to clean your water bottle often.
Have tissues handy: No more sleeves or searching for an old napkin. Having a box of tissues handy at your desk will be a huge lifesaver. It also makes it easier to wipe down surfaces whenever you get a quick shot.
Clean those keys: Keyboards are laden with a crazy amount of germs! I know that I definitely was worried about messing something up in the technology department. No need to fear: it's easy to clean your laptop or clean your desktop keyboard.
Keep reading for two more easy ways to keep your desk free of germs.
Wipe things down regularly: Regularly wiping down your desk with sanitizing wipes helps keep germs at bay. Taking this precaution every few days may seem like an annoyance, but you'll be so happy when everyone else is sneezing or sick in bed.
Pump some sanitizer: I keep a big bottle of hand sanitizer at my desk. Whenever I sneeze or just need a little refresh, it's readily available, and I don't have to drop what I'm doing. I've gotten into a habit of taking a pump wherever I see one.