How Clothing Can Help With Weight Loss
How Your Wardrobe Can Help You Lose Weight
When we think of weight loss, we can't help but daydream about the adorable clothes we'll be able to wear once we reach our goal weight. For the time being, you can use your present wardrobe to inspire those pounds to drop off. Here's how.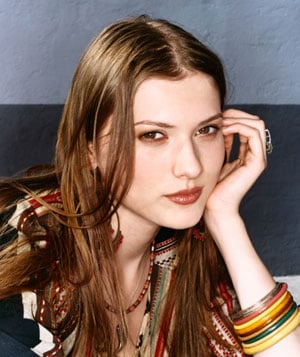 Bangle bracelets: Drinking water instead of soda, sugary juices, and high-calorie coffee drinks is a surefire way to cut calories. Getting your fill of nature's beverage also makes you feel full, which prevents unnecessary snacking, so try to drink a glass of water at least every hour or so. To help you remember to drink water throughout the day, here's a fashionable tip: buy a set of eight or so bangle bracelets. Wear them on your right hand and every time you finish a glass of water, move a bracelet over to your left wrist. It'll help you keep track of your water intake, and you'll look stylish doing it.
Comfy walking shoes or sneakers: If your office is in a tall building, you'll be more likely to save your feet and slip into the elevator if you're wearing heels. Comfy shoes, on the other hand, will inspire you to get up on your feet more, taking walks up and down the stairs, strolls to your co-worker's desk to chat (instead of sending an email), for a walk-and-talk meeting, or even a midday jog.
Fitted clothes: Elastic waistbands and big shirts are comfy, but they cover up your body and allow you to forget what you look like, which might work against you in terms of motivation. These types of clothes also encourage lounging around on the couch for hours. Instead, opt for clothes that have a more fitted silhouette. Fitted shirts and pants made out of stretchy material can help give you a sense of your body image and may also inspire you to do something active. Since wearing tights or leggings is in, it won't seem odd if you sport your yoga pants at work.
See more tips after the break!
Sports Bra: On my days off, when I get dressed in the morning I slip on a sports bra. Once it's on, it's like a promise ring: a commitment to exercise that day. If I can't get to it in the morning, it's a physical reminder not to forget later, because I'll feel really bad later if I slip it off and it's still clean and dry.
A belt: Since these accessories go around our waists they're a great reminder not too overeat. If you do, your belt will become so uncomfortably snug that you'll be forced to open it up a notch or two. If you want your belt and tailored pants to fit well without your belly bulging above and below, then you'll be sure to keep your portion sizes in check.
Nonstretch jeans: I know they're so comfy, but they also offer a little too much give when it comes to weight loss. You'll have no idea that your body is expanding if your pants are stealthily expanding with you. Avoid the wiggle room by wearing jeans that don't stretch and save the spandex for your workout pants.