How to Cook a Fast Healthy Dinner
4 Ways to Prep a Healthy Dinner Quickly
Just one bad decision — like quieting your rumbling stomach with greasy takeout — can undo a day of healthy eating. If you've been sabotaging your diet because of unhealthy dinner decisions, use these tips to cook a healthy meal without sacrificing time.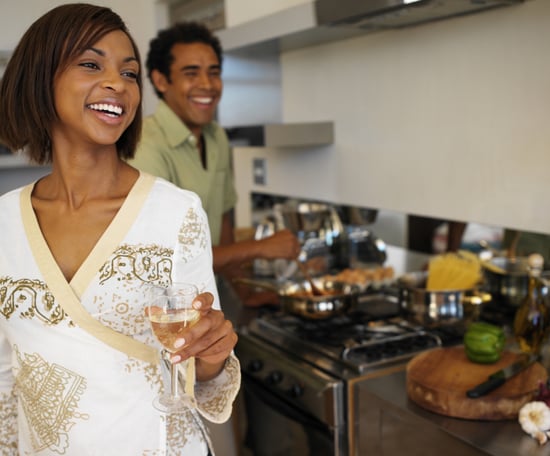 Double the amount: Week already looking full? Make extra servings the next time you cook so you can have healthy leftovers for the rest of the week. If you're worried about overeating, separate the leftovers into single-serving containers.
Prep your veggies: Spend time at the beginning of the week washing, cleaning, and cutting veggies, so you always have salad ingredients or something to snack on. Having veggies cut will also encourage you to use them more in your cooking since you know you have them at the ready.
Keep unhealthy food out of the kitchen: When I'm hungry, I reach for the first snack I can find, which usually isn't nutritious and often comes in a bag. If you're the same, stocking the fridge with healthy snacks can help, but not if you're tempted by all the junk food in your pantry. Keep unhealthy foods out of the house or divide your snacks into smaller portions to avoid ravenously going through an entire bag of chips before you even make dinner.
Eat a balanced lunch and snack: A lunch full of fiber and protein from fresh veggies, fruits, and lean meats will keep you full throughout the afternoon much more than a carb bomb or a too-restrictive meal. Following lunch with a healthy snack can lessen the temptation to order takeout once you get home since you'll be feeling full and satisfied. Check out our healthy snack ideas to get started.