How to Cook Southern Food Healthy
Don't Skimp on the Soul: Easy Ideas For Healthier Southern Food
When you think of traditional Southern cuisine, healthy is not the first thing that typically comes to mind. But there's no reason you shouldn't be able to enjoy a heaping helping of tasty comfort in the upcoming Summer months. If you're maintaining a healthy diet and haven't been able to enjoy those nostalgic Southern dishes, have no fear. Here are a few easy ways to lighten up your Southern favorites.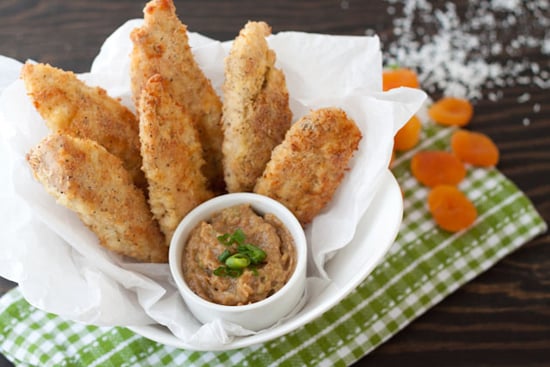 Forget the fryer: It may be a sad moment, but it's time to say goodbye to your old friend the deep fryer. Luckily, there are tons of ways to enjoy the flavors of good old Southern cooking without the fry. If fried chicken was your guilty pleasure, say hello to a plate of guilt-free "breaded" chicken strips (pictured above) from the Healthful Pursuit that are both dairy- and gluten-free! Whether it's catfish, fries, or shrimp, give a fried dish a healthy makeover by baking it instead.
Spice it up: Focus on playing up the natural flavors of the food you're working with instead of covering it in heavy sauces, butter, or cream. Cajun or Gullah seasoning are both Southern-inspired and offer serious punches of tasty flavor.
Get your green on: Collard greens are one of those tasty, hearty Southern sides that never go unnoticed at the table. Coming from the same healthy family as cabbage and broccoli, collards are a healthy source of vitamin C and soluble fiber. No need to get caught up in too much butter, bacon, or ham hock to offer ample flavor. Instead, try these vegetarian-friendly collard greens with shiitake "bacon" that offer the same smoky goodness in a healthier way.
Go easy on the tea: The sheer sight of the word "tea" may have you thinking that this beverage is a healthy option, but guess again. Sweet tea was deemed "sweet" for a good reason. This super sugar-laden drink is filled with empty calories, so opt for unsweetened, brewed ice tea instead. You will get the same refreshing flavor, but your lips won't pucker up with every sip!