How to Cool Down After a Run
The Right Way to Cool Down After a Run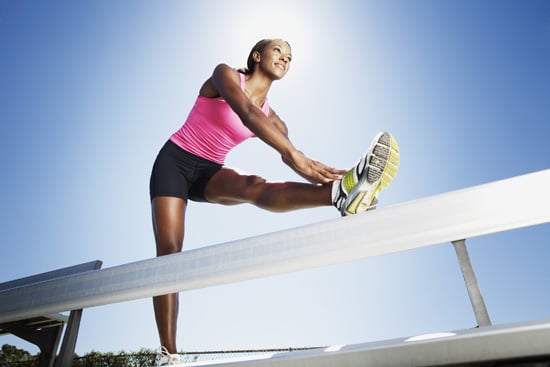 While warming up before a run is generally unattested, sometimes people can get so caught up in their runner's high that they forget to cool down properly after. You may be ready to just move on with your day, but there's a bounty of health benefits that come from cooling down properly; it's just the best way to protect your body for your next workout and to make the most of all your effort. If you're a running newbie, then have no fear! Here are three simple rules for cooling down after a great run!
Slow down gradually: If you've been running for an extended period of time, then stopping suddenly is not good for your body. Instead, decrease your pace slowly for five minutes in order to safely lower your heart rate. This will help prevent you from getting lightheaded or superstiff later on.
Stretch it all out: The cool-down time after a run is prime for extending your flexibility, since muscles are warmed up. Be sure to give extra love to your calves, lower back, quads, and hamstrings; these parts of your body were just very hard at work! I've also become a big believer in the power of a foam roller in order to say adios to any pesky knots.
Drink plenty of water: You just worked your body hard, so you've got to replenish all those fluids that you lost! Loading up on H2O will help you avoid dehydration or dizziness. When possible, grab cold water, but don't gulp it down all at once! You may be surprised to know that spacing out your sips will help your body hydrate more quickly.