How to Be Creative With Salads
Avoid the Salad Rut With These Tips
Having a salad a day is key to ensuring you get important nutrients and fresh fruits and veggies, but eating the same lettuce-topping-dressing combo over and over can lead to bored taste buds. Here's how to jazz up a salad to keep you from getting tired of this healthy meal.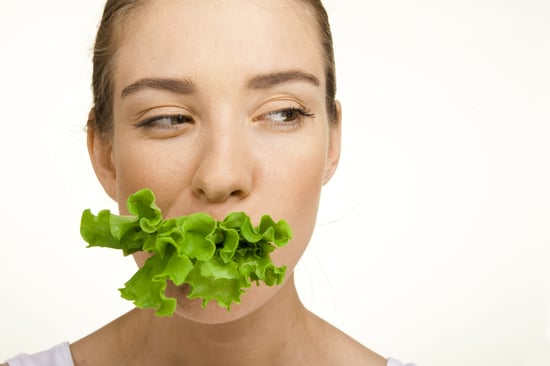 Make your own dressing: You don't have to stock up on every type of dressing from the store in order to jazz up your salad routine — making your own salad dressing is simple, and you'll be able to skip all those unpronounceable ingredients. Bust out your blender and get inspired with these 10 low-calorie dressings.
Go for in season: If you're tired of your normal routine, get inspired by your local farmers market. It's here that you'll be able to talk to the sellers to find out how to prepare anything that you're unfamiliar with or taste produce you've never had. Here are five Summer salads to inspire you.
Make a smart swap: While it's fun to switch up your salad, make sure you're watching out for calories. Pick a few new-to-you toppings that are still smart for your waistline. Go for avocado instead of cheese, for example, or toss in seeds rather than croutons if you're craving a crunch. Get more ideas for healthy salad topping swaps here.