How to Cut Calories Down During Meal Time
Tips to Slash Your Calorie Intake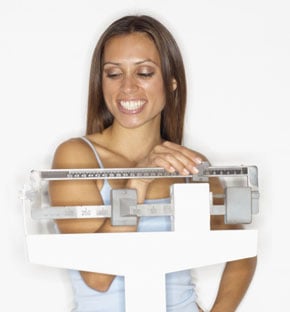 Pumpkin pie, hot chocolate, and frosted cookies loom in the holiday future, which means it's time to get the calories in check. Unfortunately, holiday treats can make squeezing into that fabulous sequined number a challenge that we'd rather not handle. Instead of going on a crash diet at the last minute, try cutting back now with these simple (and hardly noticeable) calorie slashing tips. It will make nibbling on that piece of pecan pie a little less guilt ridden and a lot more indulgent.
Ask for salad dressing on the side and dip when you need a dab.
Chew on a piece of gum instead of eating a cookie.
Sub in mustard for mayonnaise.
Use lemon juice and a dash of olive oil for a healthy and low fat salad dressing.
Choose healthier toppings when ordering pizza.
For more ideas, keep on reading!
Do you have tips you want to share with us? Do tell in the comments below!