How to Cut Calories at Lunchtime
Cut Calories: Split Your Lunch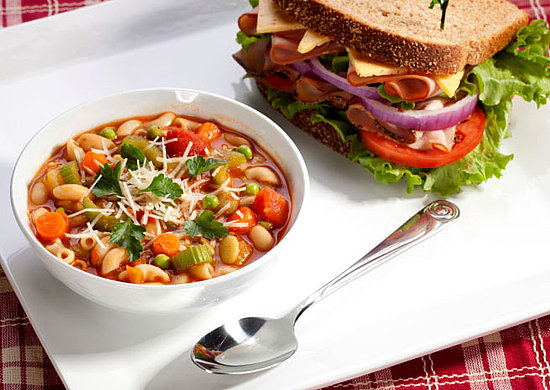 For those of you watching your waistlines, or trying to lose weight, reader HappyShinyPeople had a marvelous tip for cutting calories:
"Try splitting your packed lunch into two sessions, one when you're hungry at 1:00, and the second bit when you feel like reaching for that pastry at 3:00."
That means you can enjoy your sandwich at lunch, then a couple hours later, you can slurp the hot soup that went with it. It's a great way to prevent that stuffed and bloated post-lunch foggy feeling. Plus eating smaller meals throughout the day as opposed to three big meals ensures even blood sugar levels, and prevents you from reaching for an unhealthy pick-me-up between meals. Need more tips on how to slim down your daily intake? Check out these readers' tips for cutting calories.