How to Cut Empty Calories
3 Ways to Cut Empty Calories From Your Diet
Eating healthier is easier to do when it's just about making a few changes. Empty calories, which offer little to no nutritional benefit, can be lurking in any meal, so being mindful of what you're eating can help you drop pounds without having to do a lot of extra work. Here are a few tips for recognizing and replacing those unneeded calories.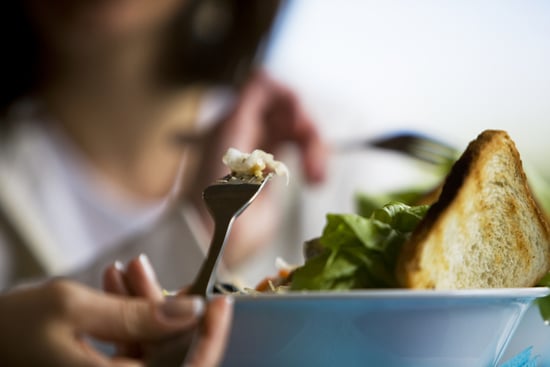 Know your liquid calories: Calories consumed from drinks add up, and often we forget or underestimate just how many calories we've drank in a day. Before you know it, you consume half or more of your daily calorie limit without even realizing! Know before you go; here's how many calories are in your favorite cocktail drinks, hot breakfast beverages, and popular chain-restaurant smoothies.
Think about your snack: It's not that snacking is bad, it's just that some are more nutritious than others. Before you grab the nearest bag of chips, think about eating snacks that are full of nutritionally dense calories instead. Not only will these healthier snacks keep you fuller longer, but you'll also get other much-needed nutrients, like antioxidants and vitamins. For healthy snack ideas, read our snack recipes here.
Watch out for hidden fats and sugars:There are hidden empty calories found even in the foods you think are healthy. Read nutrition labels carefully and watch for hidden sugars in breads, crackers, and yogurts, for example. And to really know what goes into the foods you are eating, try your best to cook at home — you never know how many added fats and sugars could be lurking in your restaurant meal.