How to Cut Smoothie Calories
Sip and Save: How to Cut Calories From Smoothies
Chock-full of fiber and protein, smoothies are one of the most nutritious foods you can eat. Whether you order yours from the local cafe or whip one up in your kitchen, it's fun to get creative and add tons of ingredients. If you're not careful, though, you could end up sipping down 500 calories or more. This is fine if you're using it as a meal replacement, but if you're sipping a smoothie along with your toast-and-eggs breakfast or as an afternoon snack, that's way more calories than you want. It's easy to cut out calories without compromising on flavor; here's how.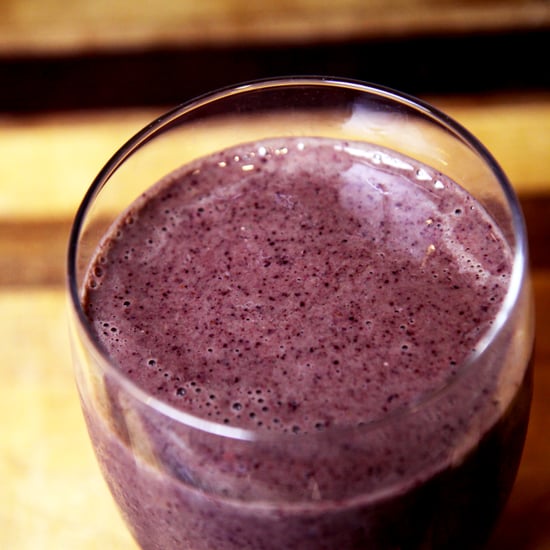 Drink half: Order a smaller size, cut your recipe in half, or share the other half with a friend. You'll save 150 calories or more.
Add more greens: Fruits are healthy, but they're not void of calories. You can reduce the amount of fruit slightly and increase the greens like spinach or kale, and it'll still taste fruity without as many calories — you'll end up saving around 50.
Use these fruits: If it's out of the question to reduce the amount of fruit, then choose these fruits that are lower in calories: watermelon, cantaloupe, strawberries, peaches, grapefruit, and oranges.
Thin it with water: Many recipes call for milk or a nondairy version like soy or almond, but a cup can be around 100 calories. Use zero-calorie water or green tea instead, and add some extra greens to increase the calcium.
Go for plain yogurt: If you're into creamy smoothies, skip the vanilla and fruit-flavored yogurt and go for nonfat plain — you'll save 20 to 40 calories. Resist the urge to add back the sweetness with maple syrup, since an eighth of a cup is 100 calories.
Skip the nut butters: You'll add almost 100 calories per tablespoon, so just leave it out.