How to Deal With Stress
The Consequences of Too Much Stress (and How to Deal)
There's no such thing as a stress-free life, but it's important to minimize those levels of cortisol — the stress hormone — that exist in our bodies. Stress can lead to many unwanted consequences. Read on to find out just why you should relax.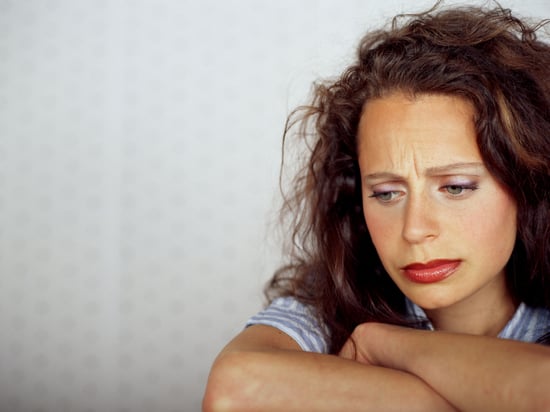 It makes you gain weight. Stress means increased levels of the hormone cortisol, which signals to your body that you need to replenish calories as a response to stress levels. That can make you eat more after a stressful situation, which can lead to weight gain if you have chronic stress. And not only that, stress contributes to belly fat, which has been shown to lead to many different types of diseases.
You won't get a good night's rest. Stress has a funny way of compounding itself. Worrying can cause you to feel even more stress, which can affect sleep and lead to a host of other problems. Check out 10 consequences of not getting enough sleep here.
Read on for more consequences of stress, and don't worry, we've got tips to deal with it after the break.
You'll increase your risk of heart disease. Stress leads to higher blood pressure, which can be a precursor to heart disease. Also, dealing with stress in unhealthy ways can contribute to bad habits, from smoking to reaching for fried foods, which in turn can also increase your risk of heart problems.
It hurts your immunity. Cold season will be back before you know it. Help fight off any sickness by dealing with stress in your life — studies have found that any duration of stress weakens our immune systems by reducing the amount of virus- and bacteria-fighting cells in our bodies.
You may shorten your life span. Living a long life may be partly in your genes, but stress can contribute largely to your life span as well. A study found that people who had high levels of a stress-regulating hormone, called DHEAS, were also the people who lived the longest.
Is reading about all these consequences of stress making you, well, stressed? Take a few simple steps that will help you feel more relaxed. Try a few of these de-stressing tactics, from massages to tackling that to-do list, to relax. For a way to de-stress that doesn't take up any more of your time, incorporate some stress-fighting foods into your diet. Almonds, dark chocolate, and fish all help you de-stress; check out more stress-fighting foods here.