How to Do Both Big Toe Yoga Pose
Strike a Pose: Both Big Toe
If you love working your core doing Boat pose, you're going to love this variation where you hold onto your toes. Aside from toning your abs and back muscles, you'll also increase flexibility in the backs of your legs, and perfect your sense of balance.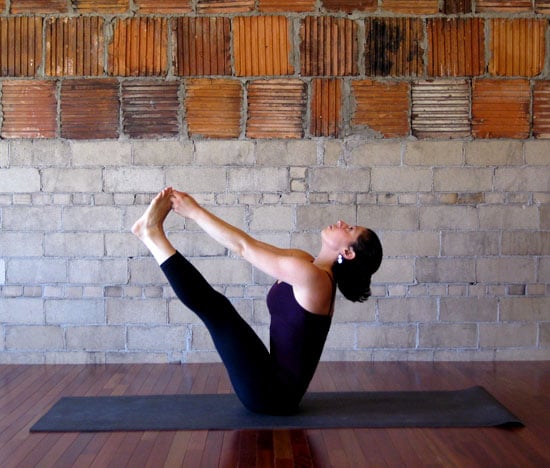 Sanskrit Name: Ubhaya Padangusthasana
English Translation: Both Big Toe Pose
Also Called: V Pose

Since this pose is challenging for those with tight hamstrings, find out how to do an easier variation when you
.
Sit tall on your mat with both legs in front of you. Bend your knees, hold onto your big toes, and balance on your tush. Keep your back as straight and long as possible.

Slowly begin to straighten your legs as much as you can, keeping your spine long at all times. As soon as you begin to feel your back round, stop straightening your legs, stay here and breathe. If your hamstrings are flexible, straighten your legs all the way. Relax your shoulders away from your ears and draw your abs in. If it feels comfortable, you can lower your head slightly behind you to open through your throat.
After five deep breaths, bend your knees, and release.