How to Do the Fish Pose (Matsyasana)
Strike a Yoga Pose: Fish
After a weekend of swimming in a lake and jumping in a pool, I was starting to feel like I should have gills instead of lungs. My legs and hips were feeling it, too. To get my body back into a relaxed and balanced state, I did a few stretches and yoga poses that have me in tune and ready to roll on my own two land legs. Incidentally, it was the Matsyasana that may have supplied the most rejuvenation.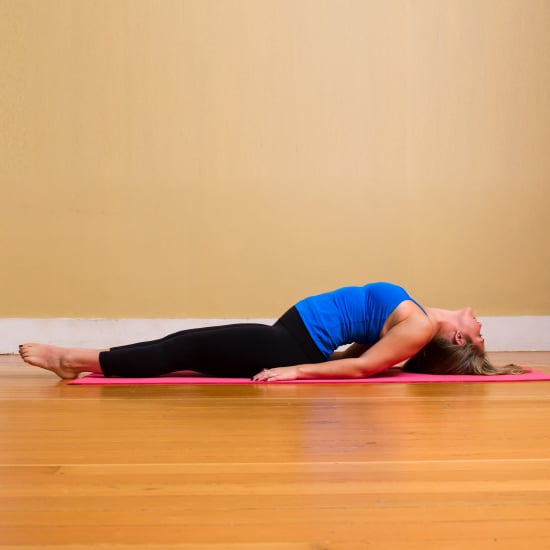 Sanskrit Name: Matsyasana
English Translation: Fish Pose
Also Called: Balancing Lotus
If you're in need of a rejuvenating chest opener, come check out how to do it!
Lie down flat on your back with arms close to your side.
Keeping the bum on the floor, inhale, press your hands and forearms into the ground to arch your back, lifting your shoulders off the floor and tilting your head backward, bringing the crown of your skull onto the floor. There shouldn't be much weight in your head, so keep your pressure down into the floor with your hands and forearms.
Keep your legs energized in this pose.
Hold for the duration of five easy breaths. Do not force this pose — you might be able to get the top of your head to the floor, but work with the range of motion that you have.
To come out of the pose, once again press your forearms down to raise your head off the floor.
This variation is perfect for beginners.Traditionally, Fish is performed with your legs in lotus (Padmasana) — learn the advanced variation here. No matter what variation you choose to do, relax your back by pulling your knees to your chest.