How Do I Lose My Belly Fat?
Do These 4 Things and You'll Lose Your Belly Fat Forever
If your belly is where you tend to gain weight, and it's the hardest spot to lose it, we know how self-conscious it can make you feel. Doing countless crunches won't diminish your belly, though, so here are four ways to slim your tummy and help you feel your very best.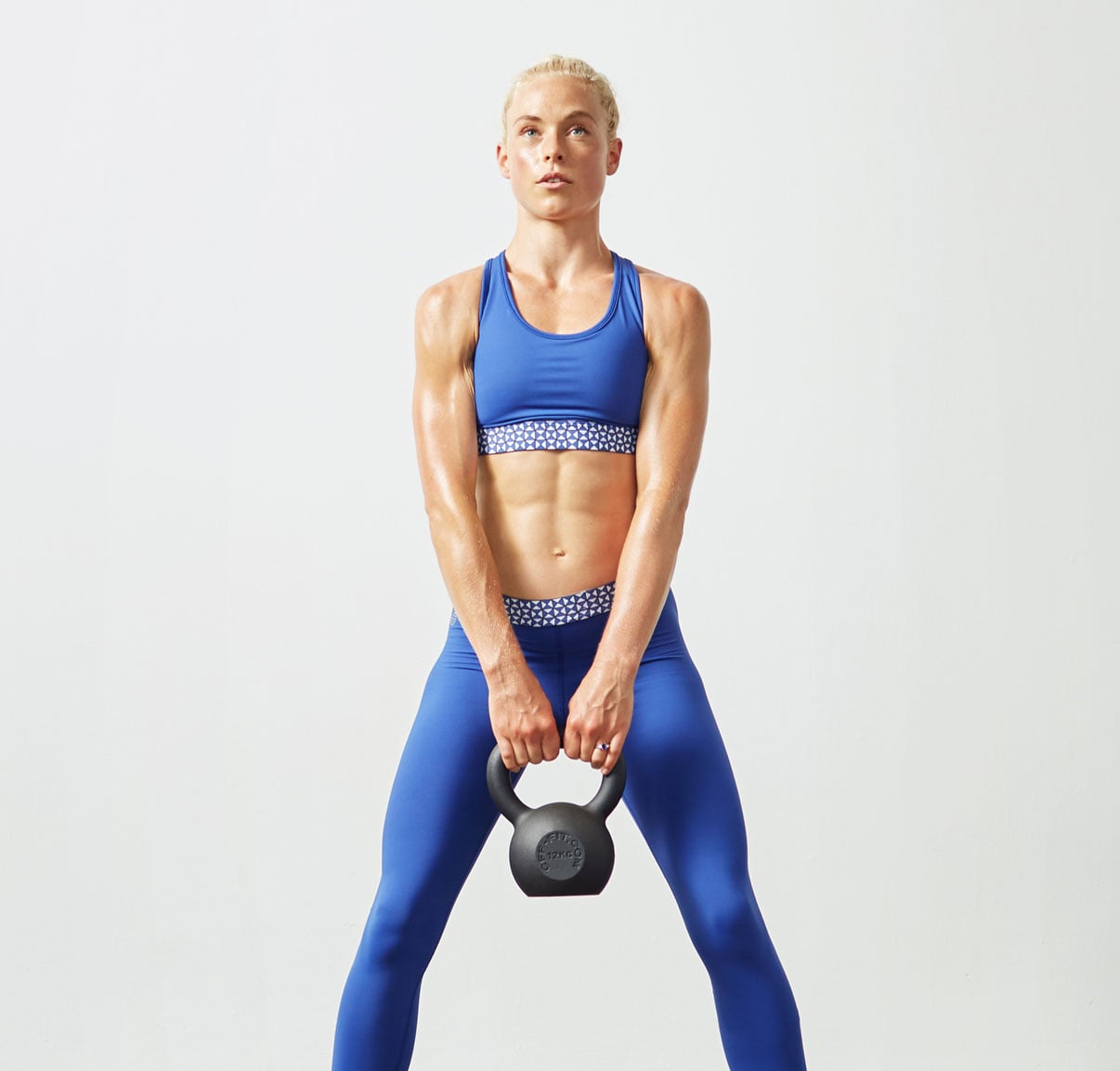 Incorporate More HIIT Workouts Into Your Routine
High-Intensity Interval Training (HIIT) is the one type of workout proven to help you lose belly fat. It's the most effective way to lose overall body fat percentage, which is necessary if you want to lose your tum. Try this 45-minute HIIT workout.
Eat More of These Bloat-Busting Foods
MUFAs (monounsaturated fatty acids) are proven to reduce belly fat, and you can find them in avocado, nuts and nut butters, seeds, and olive oil. Just be mindful of how much you eat since these are also high in calories. Definitely avoid hydrogenated oils since these can contribute to weight gain.
Blueberries are also proven to diminish belly fat, so make a point to throw them in your salads and smoothies. Pineapple is another belly-fat-fighting food since it contains an enzyme that helps ease digestion and banish bloat, making your belly look and feel flatter. High-fiber foods like pears, berries, veggies, beans, and whole grains have the same effect. Plus, they keep you feeling full longer, just like healthy fats, helping you consume fewer daily calories and reduce your overall body fat.
Don't Lose Sight of Your Macros
You don't need to give up carbs and go crazy with a protein-only diet. Instead, CrossFit competitor Christmas Abbott told us to embrace the macronutrient trifecta of proteins, complex carbs, and healthy fats to help reduce overall body fat, which will aid in reducing stubborn belly fat. Including all three in your meals will make you feel more satisfied so you end up consuming smaller portions. Plus, you'll feel fuller longer, which helps you consume fewer total calories.
Get Stronger in the Gym
Although HIIT workouts burn calories, if you have lean muscle mass, you'll burn even more fat and calories in the long run. So include strength training in your fitness program, especially lifting heavy weights, at least three times a week.
Don't waste your time focusing on core-specific moves. Instead, do full-body moves like thrusters, which require you to use both your lower and upper body. These types of exercises save time by working multiple body parts while simultaneously engaging your core.
Image Source: POPSUGAR Photography / Kathryna Hancock