How Do I Stay Healthy When My Boyfriend Isn't?
Lazy Boyfriend? How to Stay Healthy When He's Not
Being in love is a fun way to pass the time. Dates, kisses, and cuddles — who doesn't like that kind of stuff? But what if your boyfriend is more into Cheetos than crunches? Before picking up his habits, follow these tips so you'll stay healthy even when he's not.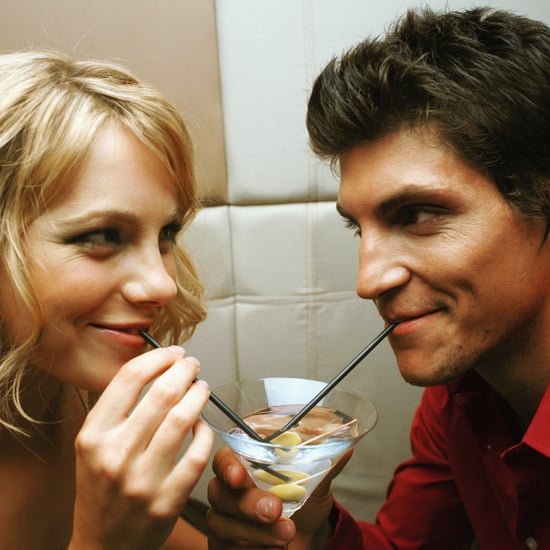 He's a Cuddle Monster
There's absolutely nothing wrong with time spent under the covers, as long as you remember to come up for air! The more time you're spending cuddling on the couch watching TV and movies probably means you have less time for yourself. Often the first thing that goes when you're in a relationship are your daily visits to the gym, Sunday morning yoga classes, or Saturday evening runs. Instead of sacrificing your entire fitness regimen, schedule it into your life the same way you treat your time together. Fit in a yoga class before you meet for dinner or use these tips to squeeze in a workout during a lunch break. Wake up a little early to hit the trail for a run, or let your partner know that you're dedicating a few hours of each week to your fitness regimen.
More tips on dealing with his junk food habit and those fun, fattening dates after the break!
The Boy Loves to Eat (and Drink)
Whether it's the dinners out, happy hours, or ordering takeout, it's a wonder we eat healthy in relationships at all! Instead of cooking separate meals every night, use these tips to make healthy compromises in the kitchen. And don't be afraid to take the reigns! Offer to cook dinner while he plays prep cook — you get to plan a healthy, tasty meal with the bonus of spending time together in the kitchen. Same goes for a night on the town. From sharing an appetizer to loading up on veggies, there are many ways to eat healthy when dining out together. And instead of splitting an entire bottle of wine or a Scorpion Bowl, order a low-calorie cocktail instead.
Fun-but-Fatty Dates
County fairs, the latest restaurant, or your local bowling alley — all fun date spots, but maybe not so great for your waistline. Instead of chucking the fun times altogether, play a role in planning dates. Choose one of these fun and flirty fitness dates, or if you think your man won't go for a day of bike riding, choose something fun and active that won't feel like exercise. A hike, night of dancing, or a walk around the city will all fit the bill!