How to Do Lizard Pose, aka Utthan Pristhasana
Strike a Yoga Pose: Lizard
As someone who runs, bikes, and sits at a desk all day, my hips can always use a little extra love. If you suffer from tight hips and hip flexors, give this relaxing pose a try. Like Pigeon, it's a pose you can spend minutes in and allow gravity to further increase your flexibility.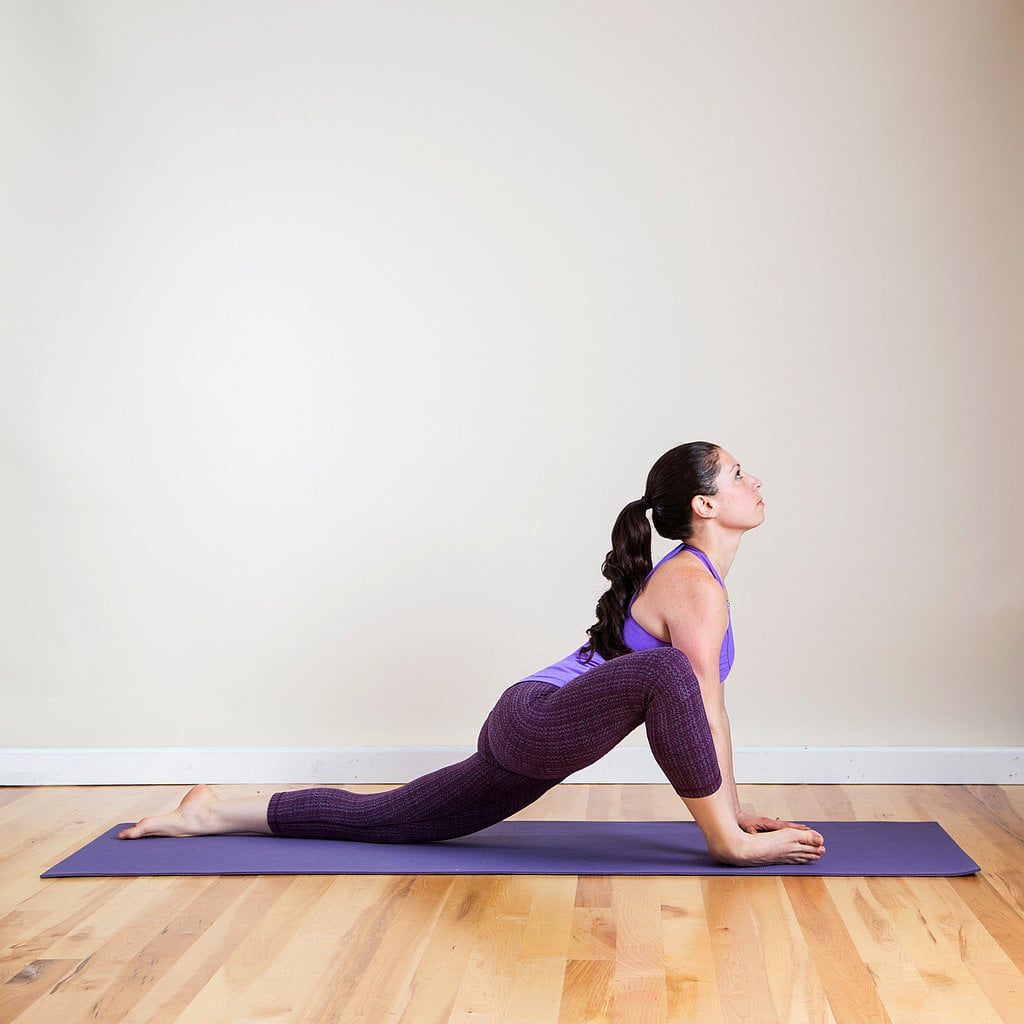 Sanskrit Name: Utthan Pristhasana
English Translation: Lizard Pose

Begin in Downward Facing Dog. Step your right foot forward between your palms keeping your hands on the floor.
Lower your left knee to the floor, and release your elbows to the floor as well. Either rest your hands palms facing down on the mat, or bring your hands together in prayer position.
Continue to squeeze your right knee toward your body and keep your gaze in front of you to encourage your hips to lower toward the floor.
Stay here for at least five breaths. Then come back onto your hands. Tuck your back toes and step your right leg back. Take a vinyasa and step your left foot forward to do this pose on the other side.
I like to add this pose into my sun salutations, after the third or fourth round, when my body is warm and ready for a deeper opening of the hips.