How to Do One-Legged Four-Limbed Staff Pose
Strike a Yoga Pose: One-Legged Four-Limbed Staff Pose
As if holding your body a few inches above the ground in Four-Limbed Staff wasn't challenging enough, here's a variation to make your upper body, abs, and booty work even harder.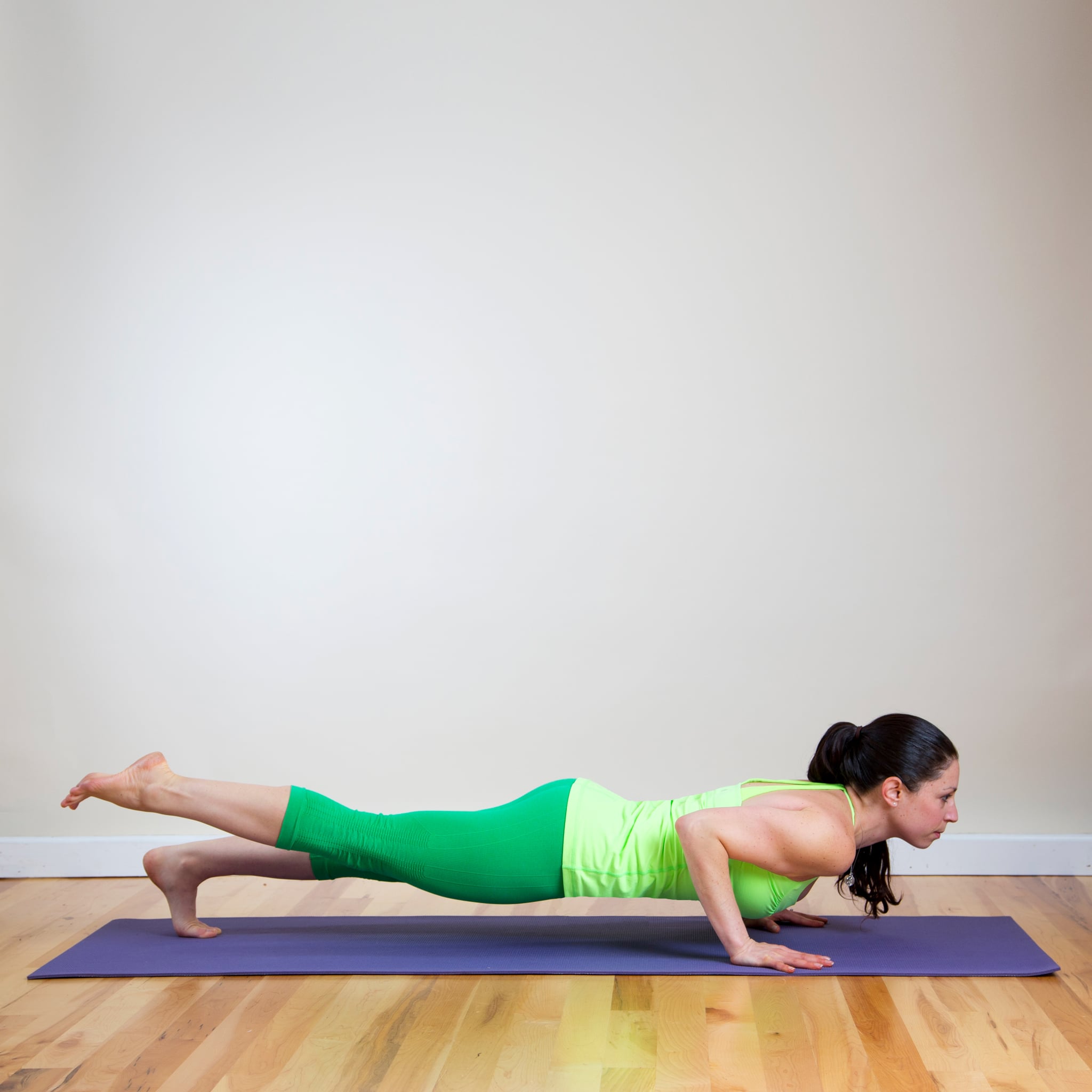 Sanskrit Name: Eka Pada Chaturanga Dandasana
English Translation: One-Legged Four-Limbed Staff Pose
Also Called: One-Legged Chaturanga

Begin in Mountain pose. Inhale to raise your arms overhead, and exhale as you fold forward, placing your palms flat on the floor in a Standing Forward Bend.
Inhale to look up with a flat back, and exhale to step or jump back, coming into Four-Limbed Staff. Hold here with your body in one straight line. Your elbows should be above your wrists and your shoulders in line with your elbows.
Lift your right leg a few inches off the floor, pointing your toes, and holding for five deep breaths. Release that foot to the floor and lift your left leg for another five breaths.
Release your left foot to the floor, inhale into Upward Facing Dog, and exhale into Downward Facing Dog.