How to Do Plank Jacks
Add Cardio to Your Core Work With the Plank Jack
Holding a static plank is great for you core, but adding a jumping jack motion with your feet pushes this move to a whole new level. The plank jack is a great cardio move; it raises the heart rate while working both your lower and upper body.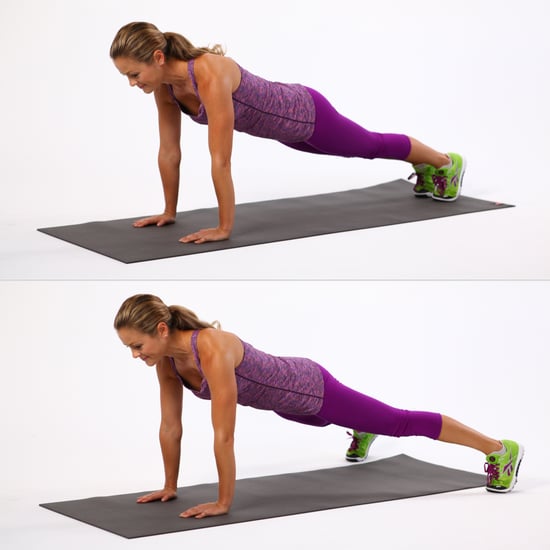 Begin in plank position, with your shoulders over your wrists, your body in one straight line, and your feet together.
Like the motion of a jumping jack, jump your legs wide and then back together. Jump as quickly as you want, but keep your pelvis steady and don't let your booty rise toward the ceiling.
Do a total of 30 jumping jacks, which counts as one set. Then complete two more sets.
Check out the move in action! Kelly Ripa's trainer, Anna Kaiser, uses plank jack to warm up the arms in her 10-minute upper body workout. Anna adds a saucy little double bounce to the jumping motion, which makes the move feel more like a dance move than calisthenics.
Image Source: POPSUGAR Studios