How to Do Shoulder Pressing Pose | Bhujapidasana
How to Do Shoulder Pressing Pose
Looking for a challenging pose that will strengthen your upper arms, back, and abs? Then give this one a try. It may look like you're all knotted up, but once you know the steps, you'll be able to try out this fun pose.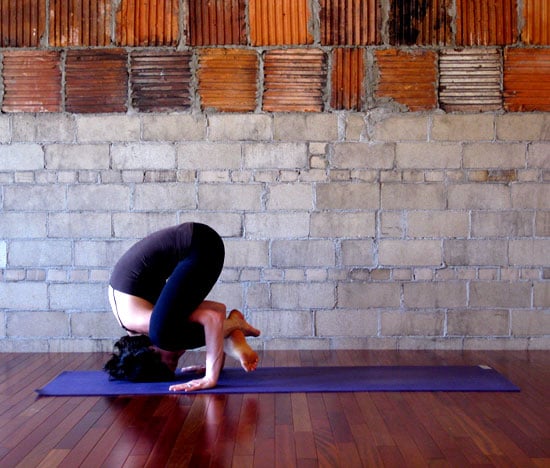 Sanskrit Name: Bhujapidasana
English Translation: Arm Pressing Pose
Also Called: Shoulder Pressing Pose
Begin standing with your legs as wide as your mat. Fold forward at your waist and bring your arms and shoulders through your legs. Bend your knees and plant your palms firmly behind your heels.

Put all the weight in your hands, bend your elbows, and lift your feet off the floor. Cross your right ankle over your left.

Slowly lean forward and lower your head to the floor and bring your feet through your arms. Point your toes.
Stay like this for five breaths, then lift your head up, lower your feet to the floor, and slowly stand up.