How to Do a Side Lunge
Step Right Into Side Lunges
Side lunges offer a new take on regular lunges. They allow you to work your hips, glutes and thighs a bit differently than traditional squats and lunges while still targeting the major muscles of the lower body. They offer a really good workout and are friendly on the knees, reducing the risk of injury. First, start with your body weight. Once you get the movement down, add dumbbells for more of a challenge. Here is how to do them: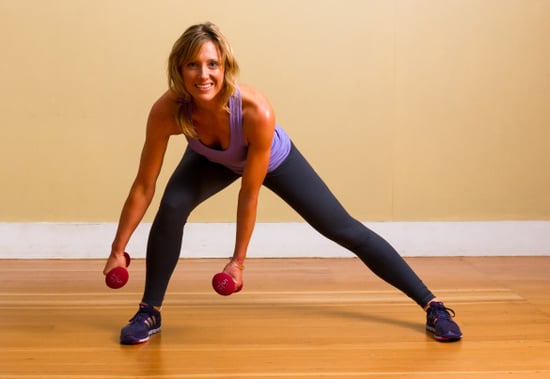 Holding a pair of dumbbells, stand with your feet and knees together.
Take a large step with your right foot to the right side and lunge toward the floor.
Make sure your right knee does not extend past your toes and keep your left leg relatively straight.
Push off through your right foot to return to the start to complete one.
Do three sets of 10 on each side.