How to Do Side Skaters
Skate to Shape: How to Do Side Skaters
Side skaters look simple, but this challenging exercise tones the glute med, hamstrings, thighs, and core, all at once. This plyometric exercise is a must-do move for runners, since it warms up the lower-body muscles, gets the heart pumping, and supports ankle stabilization.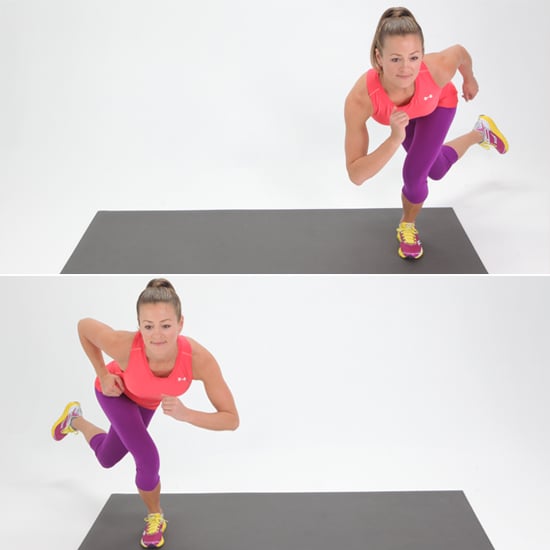 Here's how to do this strength- and agility-building exercise:
Start in a small squat. Jump sideways to the left, landing on your left leg. Bring your right leg behind to your left ankle, and don't let it touch the floor.
Reverse direction by jumping to the right with your right leg. This completes one rep.
If you're brand-new to a workout routine, aim for two sets of 20 reps. For more of a challenge, perform side skaters for one minute, then move through two more minute-long sets, alternating with short periods of rest and recovery. You will feel the burn with this move!
Source: POPSUGAR Studios