How to Drink Less Alcohol
Your Healthy Resolution: Drink Less Alcohol
Abstaining from alcohol (or just drinking less) may be your goal for 2013, but staying committed is tough. Besides all the healthy benefits drinking less will bring to your body (hangover included), having a few techniques under your belt will help you stay motivated and connected to your healthy resolution.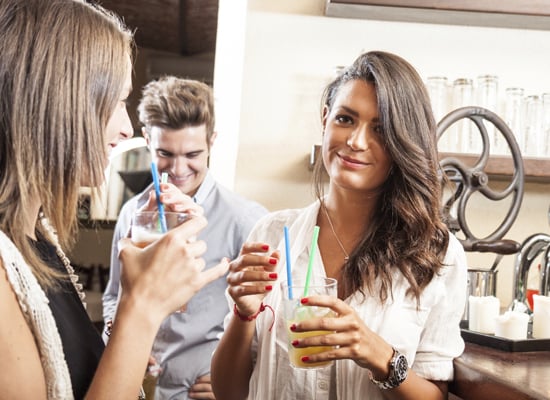 Be aware: Underestimating the amount of alcohol you're drinking every week is a common issue — even if you only consider yourself a "social" drinker. Knowing what 100 calories of alcohol truly look like can help put things in perspective. For one week, make a note of every drink you have; the numbers may surprise you. You'll find that going out to a club or a bar isn't the only culprit; those hefty glasses of wine and beer at dinner pile up!
Go for a mocktail: Feeling awkward at a party or a bar may hold you back from sticking to your guns, but holding on to an alcohol-free beverage can alleviate those social stresses. Opt for a club soda with a little fruit juice or water with a lemon wedge to enjoy while everyone else is getting boozy. This way you won't feel pressured from peers, and no one will know the difference but you.
Keep reading for more tips to stick to your resolution.
Set healthy limits: If completely giving up alcohol isn't part of your plan, take steps to pace to drink less. Alternating between water and every drink — known as water backing — is a great start. Once you have your first drink in hand, set an alarm on your phone for 45 minutes later. Don't go for that second drink until the alarm goes off! Once it buzzes in your bag, you'll be able to get aware with how your body is responding to the alcohol, and make a decision from there.
Win a trip to Mexico, a Vitamix, and more by entering our Get Fit For 2013 giveaway and receive healthy living tips, just like this one, delivered directly to your inbox.