How to Eat Healthier in the New Year
3 Simple Ways to Eat Healthier in 2012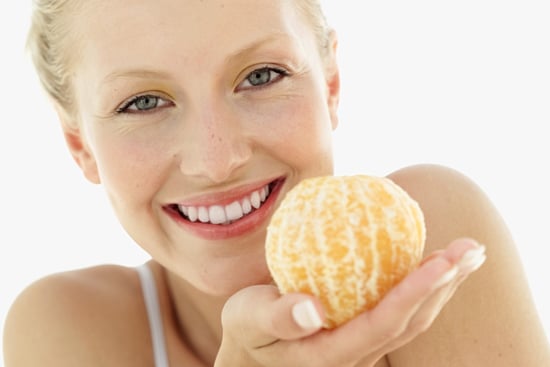 You might have told yourself that this year is about trimming down your sugar, coffee, and fatty food intake. However, cutting out these foods quickly can make you feel deprived, which may lead to overindulging later. Rather than cutting out all the bad stuff, add in a few healthy, tangible choices to your daily diet. Here are three small foods you can easily eat, so you can feel healthier and accomplished each day.
Green smoothie or juice: Sometimes it's tough to get your daily dose of veggies and fruit, so why not start the day off right with a large glass of something that's packed with antioxidants and nutrients? If you're a smoothie drinker, try Kimberly Snyder's Glowing Green Smoothie. If you have a juicer (or are looking to invest in one), try out this sweet and gingery green juice recipe.
See more tips.
Whole grains: Amaranth, quinoa, buckwheat, and millet are just a few fiber-filled, complex starches that are easy to cook and can be served in place of white rice or bread. There is a whole world of textures and flavors — and there are methods of cooking grains so they are fluffy and easy to chew. For starters, try this millet and lentil salad. Your digestive system will thank you!
Plant-based protein: Black beans, chickpeas, lentils, tempeh, seitan, and tofu are just a few plant-based proteins that you can top in salads, mix in grains, or stir-fry. Check out our vegan page and vegetarian page for recipe ideas. Cholesterol free, fibrous, and full of essential vitamins and minerals, eat a plant-based protein once a day in place of an animal protein.