How to Eat Healthy on a Road Trip
4 Ways to Make Healthy Food Swaps When You're on the Road
All it takes is a wrench in your daily routine to make it that much harder to stick to your regular routine. So you can be forgiven if something fun — like a weekend road trip — makes you lax about sticking to a healthy eating plan. But making the smarter decision will help save calories, and you can do it with little effort at all. Here are four ways to make healthier food choices while you're on the go.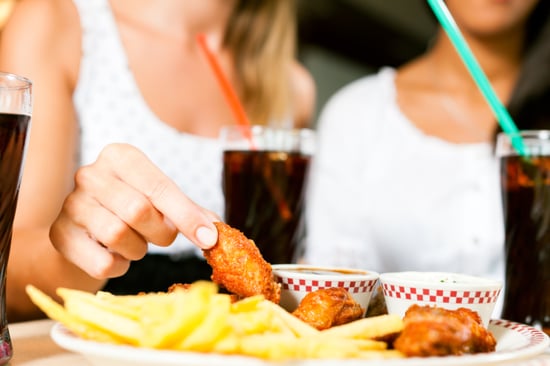 Diner meals: Stopping for a break on the road? Never-ending stacks of pancakes or chicken-fried anything may sound tempting, but a plate full of fried foods mixed with hours spent in a car does not make for a healthy day. Instead of ordering the fries and the milkshake, swap one out for a side salad and feel better about your indulgences. Find out more healthy diner swaps here.
Drive-through: If you've got to do it, make sure you know which fast-food options are the best for your waistline. Most fast-food restaurants post calorie counts, so read carefully to make a healthy choice. To make things easier, here are healthy menu options from top fast-food chains. Or use this tip from Hungry Girl: don't be afraid to mix and match menu items to get the high-protein, low-calorie meal you need: "I'll order the chicken sandwich and then I pull the chicken out and put it on a salad."
More tips after the break!
Snack happy: Car boredom can lead to mindless snacking, so limit the amount of junk food you stock up on for the road. In fact, taking your own healthy options can limit the convenience store raids. Here are some healthy road trip snacks you can make and take with you.
24/7: If there's no other option, the convenience store can be a fine place to sate your hunger. Just don't get distracted by the Flaming Hot Cheetos; you can find dried or fresh fruit, yogurt, nuts, and more if you choose wisely. Here's a list of the healthiest snacks at the convenience store for your next trip.