How to Eat Healthy at Work
Brown-Bagging Your Way To a Healthier Lunch
For those of you trying to eat healthier, one of the biggest places to slip up is at work. There's more temptation to eat out, mindlessly eat, or, not eat at all. To make matters worse, many people never even leave their desks when lunchtime rolls around. If you're trying to change your eating habits this year, here are a few tips to ensure that you have a healthy lunch hour.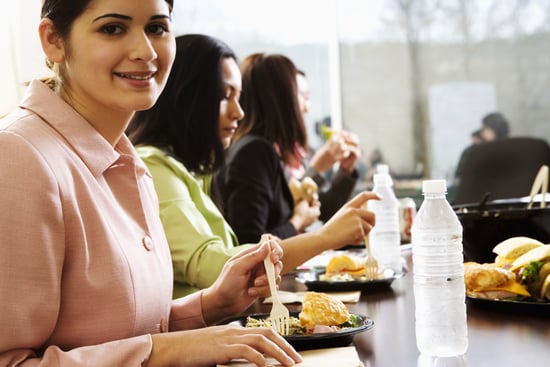 Bring your lunch to work — Start eating healthier at lunch by bringing a meal from home. You'll have more accountability about what you're eating, and you'll know exactly what went into your meal. When you buy something to go, there's no way to know how much sugar, salt, or fat went into the recipe, and even unsuspecting foods can be downright bad for you. Get yourself some BPA-free containers to carry your lunch in, and always have healthy foods to choose from by precutting veggies in advance and roasting your own sandwich meat.
Keep healthy snacks in the office — Eating healthy at work isn't just about lunch; you also need healthy snacks throughout the day. To avoid the temptation of the vending machine or nearby 7-11, keep a variety of nutritious foods on hand. Bring fruit and nuts to work, and stash some yogurt in the refrigerator. These are the types of foods that will help get you through an afternoon slump.
Don't eat at your desk — We know it's tempting, but do not eat lunch at your desk! It's a dirty surface, a distraction to mindful eating, and it prevents you from taking a much-needed break. Instead, take a small walk or sit down with a nearby colleague for lunch. Even if you just eat in your break room, it's good practice to get away from your desk.