How to Eat Less Meat
How to Go (Almost) Meatless
Maybe you've realized that all your meals are built around a slab of meat, or maybe you've read about the benefits of a vegetarian diet, but if you've been feeling like you should lay off the animal protein but don't want to make an entire lifestyle change, you can still benefit from tweaking your diet to eat less meat. Here are four ways to go almost meatless with your diet.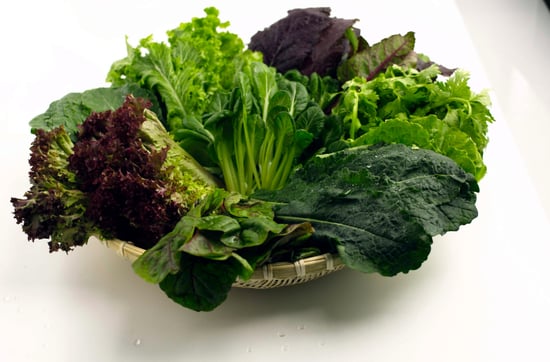 Meatless Mondays: One of the most popular ways to skip out on meat is to cut it out once a week. Start your week off right with a Meatless Monday; you'll feel good about getting back on track after any weekend indulgences. Need ideas? Check out all our Meatless Monday recipes and start cooking!
Vegan Before Dinner: Cookbook author and columnist Mark Bittman practices this policy. Focus on dairy-, meat- and egg-free meals until that last meal of the day. Cutting out nonvegan foods until dinner helps you get more creative for your lunch and dinner — plus, if you stick to whole foods, chances are your meals will be incredibly nutritious, too. Here are some vegan breakfast recipes and vegan lunch recipes to get you started.
Two more ways to go almost meatless after the break!
Salad-Only Lunches: If you find that your meals are heavy on the animal protein, make a workweek policy to eat salads for lunch. Not only will you get much-needed nutrients that your other meals may be missing, but you'll also skip that gross afternoon-slump feeling. Pick salads that contain a lot of meatless protein, like baked tofu, nuts, or seeds. A well-constructed salad will be healthy, low-calorie, and filling; find out how to make the healthiest salad here.
Meat as Condiment: There was a time when meat wasn't the center of attention at mealtime. As portions have gotten larger, meat-serving sizes have become huge slabs — much bigger than the deck of cards that a serving of meat actually should look like. If you want to cut back on your meat portions, take this tip from healthy-eating guru Michael Pollan: think of your animal protein as a flavor enhancer rather than the main part of your meal. Eat only a little meat and instead fill your plate with veggies or other delicious whole-food sides.