How to Eat Low-Carb on a Budget
You Can Follow a Low-Carb Diet Without Blowing Your Grocery Budget — Here's How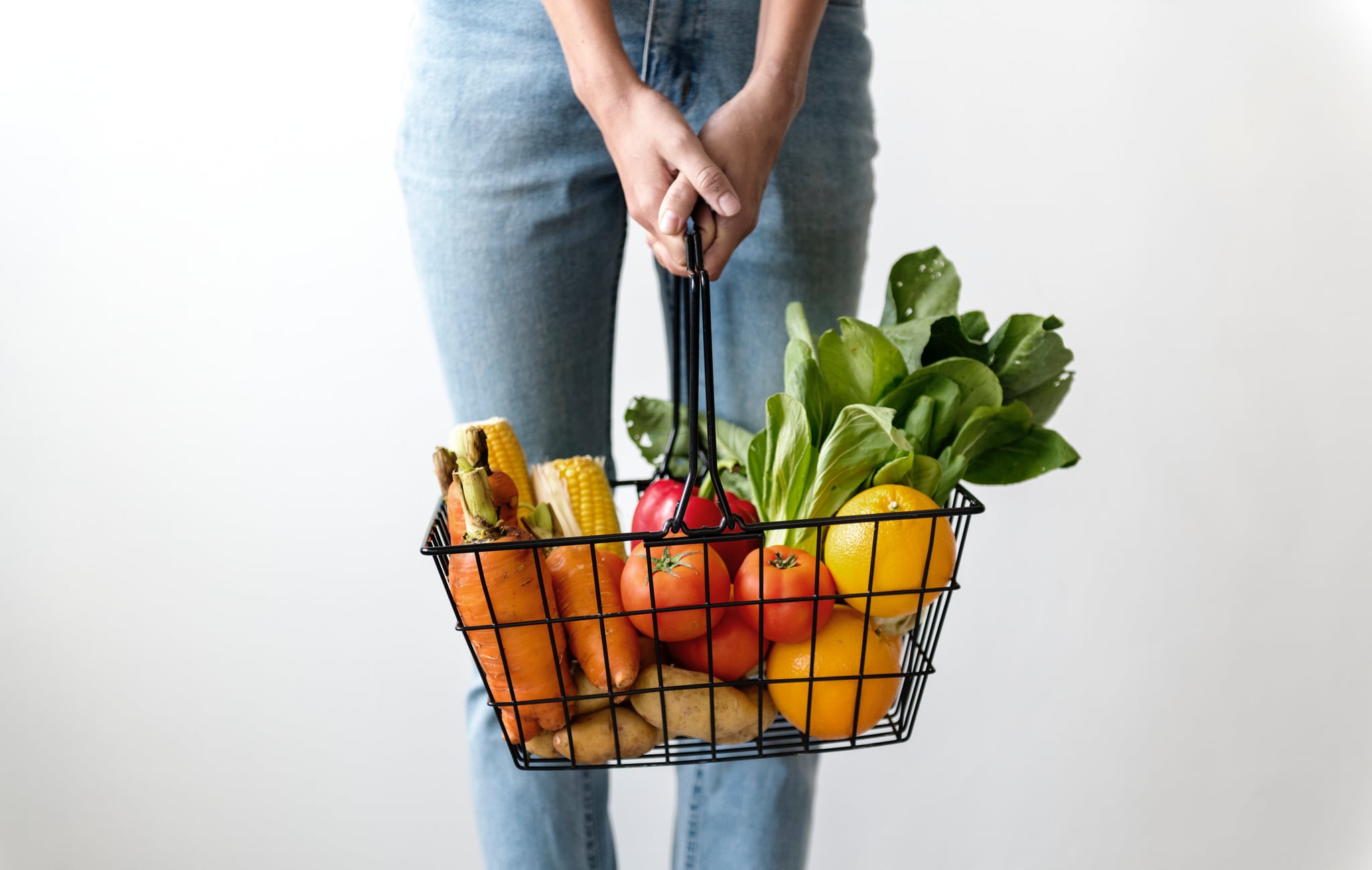 While it's not uncommon for fresh, whole foods to take a toll on your weekly grocery bill, you shouldn't allow the costs of following a low-carb diet to drive you away. It's possible to cut carbs without draining your bank account or sacrificing variety or flavor. In fact, with a little guidance, a low-carb diet can be one of the most budget-friendly lifestyles out there. POPSUGAR spoke with two dietitians to get their top tips for making healthy eating more affordable.
1. Make a Plan Before You Shop
If you stock up on tons of fresh produce and protein with no real plan for how you're going to use it, there's a good chance most of it will go bad before you get around to cooking. "Take the time to sit down and consider your meals for the week before you shop," Amanda Nighbert, RD, told POPSUGAR. "This is the most important thing you can do to save money on the low-carb diet. Take stock of what you already have on hand, build your meals around that, and only buy what you need."
Once you've written out a menu and finished grocery shopping, take the next step in mastering meal prep by deciding what elements of your dishes can be made ahead, before another busy week begins.
2. Be Smart When You Shop the Produce Aisle
"Increased expense is always a common concern for people who start a healthy diet, but with proper planning and preparation, low-carb eating can be very budget-friendly," Amanda said. So, where should you start? The produce aisle! "The bulk of your food on a low-carb diet will be vegetables. The great thing about veggies is that they are loaded with fiber and will keep you full longer," she said. Fresh ingredients can be pricey, "but you can also stock up on produce from the freezer section. Frozen veggies are typically much cheaper than fresh and, in some cases, more nutritious."
Carolyn Williams, PhD, RD, agreed. "Frozen vegetables are a staple that I always keep on hand — things like broccoli florets, riced cauliflower, and whole green beans," she told POPSUGAR. When buying fresh veggies, Dr. Williams chooses items that can be used in multiple dishes. For example, baby spinach is one of her weekly staples because it's more than just a salad base. It can be used in scrambled eggs, spaghetti sauce, soups, and stews, or sautéed with a little olive oil and garlic.
3. Skip the Filet Mignon
Dr. Williams noted that the biggest budget mistake people make on a low-carb diet is "equating low-carb with high-protein and wasting money on expensive cuts of meat." She recommends thinking beyond the butcher counter for your protein. "Nuts, nut butter, cheese, and eggs are all less expensive ways to boost protein and stay within the guidelines of a low-carb diet," Dr. Williams said.
When you do purchase meat, Amanda suggests seeking out sales. "Whenever I see one of my go-to protein sources on sale, I stock up! The great thing about most protein is that it will keep well in your freezer for six months to a year," she said. If you have the freezer space, you might also buy meat in bulk — an option Amanda recommends to clients. Many local farms (and online resources like Butcher Box) will sell a cow share, or similar bulk protein bundles, at a great discount.