How to Eat More Vegetables at Lunch
How to Add More Veggies to Your Lunch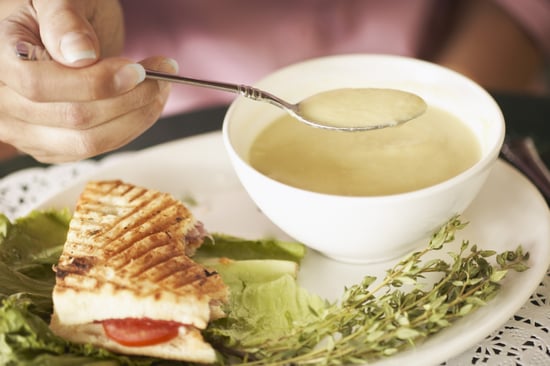 Adding more vegetables to your lunch routine will give you great midday nourishment and an extra punch of energy to carry you through the afternoon slump. We've already shared some surprising ways to sneak vegetables into your breakfast, so here are three more tips to amp up your daily veggie intake:
Upgrade your sandwich. You may not consider some of your favorite vegetables sandwich-friendly, but test your taste buds and experiment. Think about tossing cooked beets, a layer of hummus, sprouts, or artichoke hearts between the bread. Wary about mixing textures? Add some simple crunch with sliced onions.
Keep reading for more vegetable lunch ideas.
Make your own soups with puréed beans and veggies. Beans boost the nutritional value of hearty soups while helping to keep you full and satisfied. Try adding chickpeas, lentils, lima beans, or edamame to add protein and fiber to your midday meal. Just a half cup of chickpeas offers six grams of protein plus five grams of fiber.
Pump up your pasta. For a fresh take on classic pasta sauces, add diced zucchini, eggplant, or carrots, and vary the veggie-to-sauce ratio depending on your taste. You'll add two grams of fiber and one gram of protein with each cup of eggplant — for just 35 extra calories.