How to Eat Paleo on the Road
On-the-Go Paleo: How to Enjoy Food With Family and Friends
From improved energy and sustained weight loss to clearer skin, Hayley Mason and Bill Staley, the pair behind Primal Palate, are big believers in all healthy benefits the Paleo lifestyle can offer. While the pair doesn't make a habit of eating out at restaurants regularly, they do love the experience of going out, but are candid about the social roadblocks that come up along the way — especially when traveling or entertaining.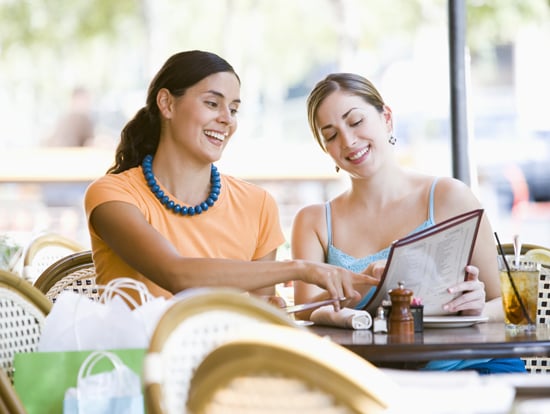 With Summer adventures on the way, anyone following a Paleo diet might be concerned about finding food that suits their needs when they're not cooking out of their home. Bill and Haley agree that one of the best parts of traveling is trying all the good food, but that it's important to do homework ahead of time. Hayley explained that they "always try and find restaurants that have high-quality food and offer things we eat." Keep it simple, she adds. "Steak and vegetables, a salad, or a bun-less burger" are Paleo-friendly options available at nearly every restaurant out there. When it comes to desserts, the pair makes zero apologies, "[We] love sugar and love sweets!" When entertaining, the duo always cooks a grain-free dessert to share. "We aren't hard on ourselves about it. You have to enjoy food and enjoy life."
Whatever situation you find yourself in on the road, take Bill's advice. Being on a Paleo plan "doesn't mean that you are some weirdo that can't have meals with your friends and families. It just means that you are approaching the food just a little bit differently."