How to Not Eat Too Much at Thanksgiving
How to Prevent Overindulging on Thanksgiving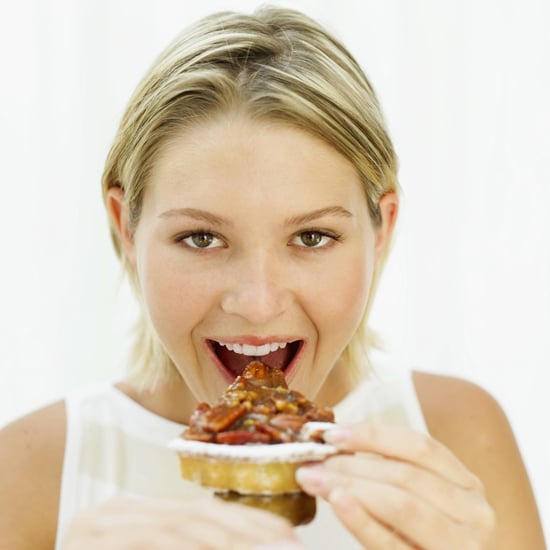 While Thanksgiving is really about counting your blessings and being grateful, somehow this holiday has turned into a day all about the turkey. Imagine a Thanksgiving dinner where you didn't leave feeling sick, stuffed, or exhausted. If you're ready to indulge mindfully, these healthy tips will help you prevent that notorious food coma.
Don't arrive on empty: It's tempting to fast all morning in preparation for a big Thanksgiving feast, but just say no. Your body will be ravenous when you sit down to eat, and you'll be far less likely to eat slowly or with care. And whether you're prepping the meal in your kitchen or you're traveling to a relative's home, having food in your system will keep your mood up and any crankiness at bay. Everyone will appreciate you taking the time to eat a little something.
Practice portion control: Your eyes might be big when you get a glimpse of the foodie scene, but don't overload your plate too early. Even though a little indulgence is necessary, be sure to keep how much of certain types of food you should be eating daily for a balanced, healthy diet. If piling your plate high is part of your tradition, ask your host for a smaller plate. This way you can practice healthy portion sizes without feeling left out.
Pace yourself wisely: All that food isn't going anywhere! Studies have shown that eating slowly curbs your appetite, but if you've been a lifelong member of the clean-plate club, consider taking a break during dinner. When everyone else is rolling home from their dinner, you'll be perfectly satiated and feeling great.