How to Eat With Your Eyes
Weight-Loss Tip: Eat With Your Eyes Before You Chew
Eating quickly can lead to weight gain, but learning how to slow down isn't as easy as it sounds. While even taking a break during mealtime can keep a ravenous appetite under wraps, here's another tip to have in your mindful eating tool belt: eat with your eyes.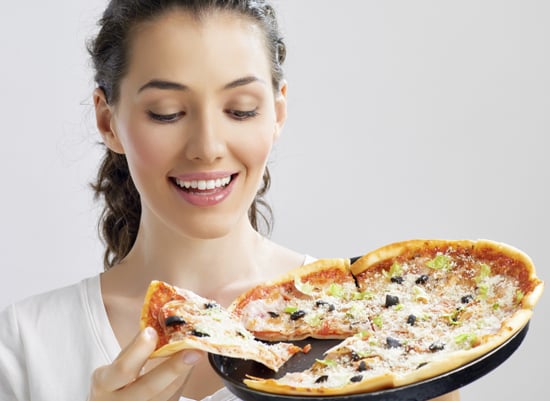 Naturopath practitioner Dr. Holly Lucille explains while most people think of digestion starting in the mouth, "it really starts in the eyes and in the nose. If food is appealing, and it smells good and you take the time to take that in . . . it starts to secrete your digestive enzymes." Take some time and enjoy the pleasures of your food from your eyes and your nose. You're giving your body a head start on digestion.
Dr. Lucille also offered another helpful tip that made me chuckle: chew. Surprisingly, people forget. Taking the time to really chew your food and break it down will assist your stomach with hard work it has to do. When you hit your body with too much food too quickly, it has to catch up; "it starts to get sluggish. You start to have digestive discomfort like gas and bloating," Dr. Lucille says. Instead of making your pancreas work overtime due to a deficiency in digestive enzymes, your body — and the rest of your day — will reap the digestive benefits.