How Eating Out Promotes Weight Loss
How Going Out to Lunch Inspires Weight Loss
While it's true that eating out can contribute to weight gain (and there are numerous tips to avoid packing on those pounds), there are also a few ways hitting up a local café for lunch can actually encourage weight loss. Ready for that lunch date yet?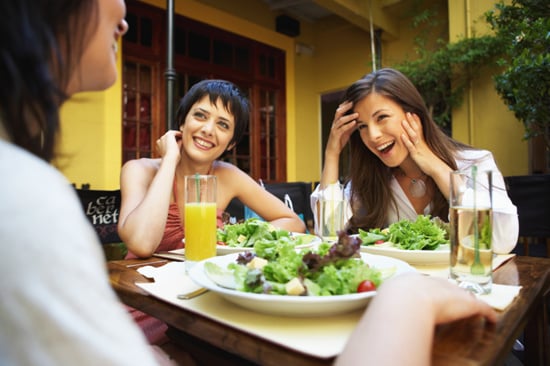 Healthy menus: Sick of the same salad or sandwich you make every day for lunch? Taste-bud boredom can push you over the edge, causing cravings for high-calorie options. Prevent reaching for the closest burger and fries by eating out every once in a while. Choose a spot with healthy menu items — especially ones you'd never dream of whipping up yourself. These new lunch dishes can offer a variety of vitamins and nutrients that aren't in the regular lunch you have from home. As long as you keep portion sizes in check, eating out can also satisfy cravings that prevent overeating later.
Impressive salad bars: Roasted striped beets, five different types of greens, fresh corn, and baked tofu are just a few of the salad options you probably don't use when making a bowl at home. The huge array of healthy ingredients at a nearby salad bar is sure to inspire an amazingly nutritious lunch. Just be sure to take it easy on higher-calorie toppings like nuts, dried fruit, avocado, and salad dressing.
Eating in public: When people eat alone, they tend to let go and may end up eating three times more than they normally would. When you head out for lunch to your favorite sandwich shop, don't get it to go. Instead, take 10 to 20 minutes to sit and eat there, and you're more likely to be conscious about not overeating.